T&A recently acquired Morgana Floor, located in Belgium. This company has more than 10 years of experience in movable floors for swimming pools. Its AquaFloor range of mobile floors fits perfectly into T&A's range of high-quality pool covers.

Pool insulation, comfort and safety
The insulation factor is crucial for the design of the AquaFloor: insulated layers provide a U-value of 0.4 >/m²K, depending on the model and size of the pool. Payback times is estimated at 4 to 7 years. Soon, the owner will be able to simulate this through an online tool, as to find out exactly how much can be saved per year thanks to his movable pool floor.
For opening/closing, an electric drive on a low safety voltage is operated with simple push buttons that should be located near the pool. When closing, the last part is done in dead man's operation and with a view of the pool to avoid the risk of entrapment.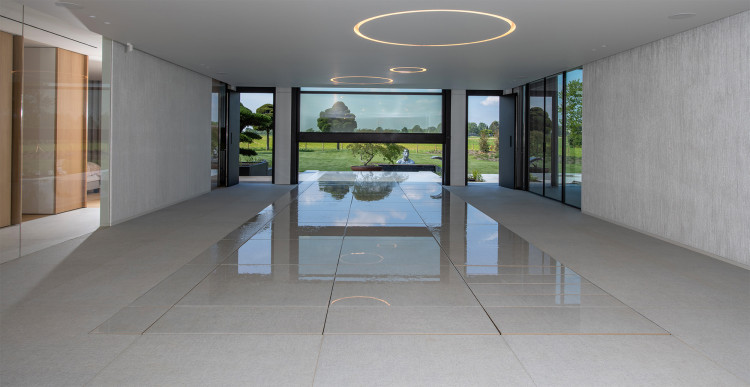 AquaFloor geschlossen
The swimming pool builder does all the preparations needed based on detailed specifications. For example, extra depth must be provided for the mechanism of the floor. For a comfort model, this is 30 cm, while for a premium model it is 70 cm. In addition, a wall duct must also be provided for power and control cables.
More than a cover, the movable floor can be blocked at any desired height to create: a secure shallow paddling pool for young children, a pool suitable for bathing and swimming, or in completely closed mode, a new space for life.
T&A offers a maintenance contract including the annual technical inspection of the moving floor.