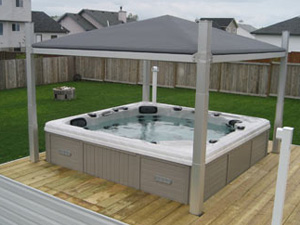 Enhance your spa experience with the new exclusive "
World first fully automated all-in-one cover gazebo
".
The Hydrocover
will fit almost every spa on the market and will rise up to 2.60 meters high.
By simply turning a key,
the Hydrocover
raises and lowers effortlessly, eliminating any lifting and straining. Plus, it is virtually maintenance free and long-lasting!
With locks safely and securely in place this product can support up to 270 Kg and is one of the best spa safety devices on the market!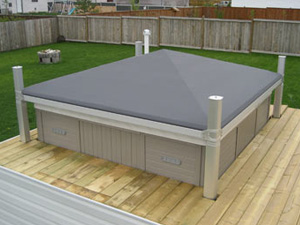 The innovative design improves the aesthetics of the spa while easily shedding rain and snow. Optional speakers and lights create an inviting ambience while optional shades will give you the perfect privacy to enjoy your spa experience!
This shelter offers considerable energy savings by reducing water and chemical evaporation and heat loss thanks to the advanced thermal insulation of the cover which completely seals the spa.