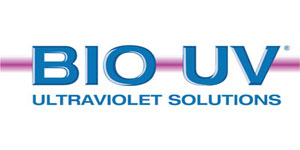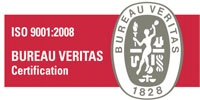 The
BIO-UV
Company has recently obtained the
ISO 9001 certification
issued by the
Bureau Veritas Certification - for its head office and Lunel production site
, whose activities include the design, manufacture and professional sale of water processing systems and concepts using ultraviolet rays.
All of the company's components have been audited and certified:
the design office
production
sales
marketing
human resources
general management

This certification strengthens the international image of BIO-UV.
The company, founded in the year 2000, has experienced several phases of development and growth. After having launched and patented a chlorine-free water treatment concept for swimming pools, the
BIO-UV
Company has been studying the dechloramination of public swimming pools since 2002.
BIO-UV appliances were the very first to obtain accreditation from the Ministry of Health in 2004
. Since this date, the purification of domestic and communal water, the treatment of waste water and effluents, the prevention of Legionella in cooling towers and domestic hot water networks, in addition to the treatment of public or private aquarium water, aquaculture and fish farming have become the main applications in which BIO-UV is involved on a daily basis, providing simple and efficient solutions based on
UV-C.
This certification recognises the maturity and efficiency of the quality management system. It illustrates the reality of the developments occurring within a step taken for continual progress in order to fulfil customer expectations.
Finally, through this ISO 9001 certification, the BIO-UV Group, true to its general philosophy, is renewing its commitment: to provide an ever more efficient service to all of its customers and potential customers.