The beautiful ZEN'IT bench-chest houses the pool cover and the rewinding unit
The ASTRALPOOL ZEN'IT bench-chest is elegant, built for the outdoors and designed to house the above-ground automatic pool cover rewinder and its support. With its contemporary style, it blends harmoniously into any outdoor setting. The finish is of the highest quality thermo-lacquered aluminium, PVC and exotic wood.
Pool furniture that is also functional
The ZEN'IT bench-chest unit serves three purposes. Besides its function as a housing for the automatic pool cover, it can be used to store equipment by the pool. Practical, it serves as a storage chest for treatment products, robot cleaners, children's toys, and other items.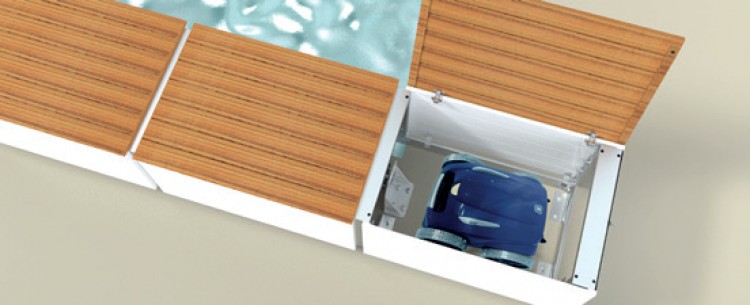 Its third function is that of a safe and sturdy sunbathing platform by the pool where users can enjoy the sun without getting wet.
Modules in kit that are quick to install
The ZEN'IT comes in quick mounting modular kits and do not need any special equipment to install. You can choose from three to six modules, depending on the size of your pool. The top is made of exotic wood panels. For the sides (white in the picture), you can choose PVC or powdered aluminium panels (grey or white). The baseboards, which are included, are in anthracite grey powder-coated aluminium.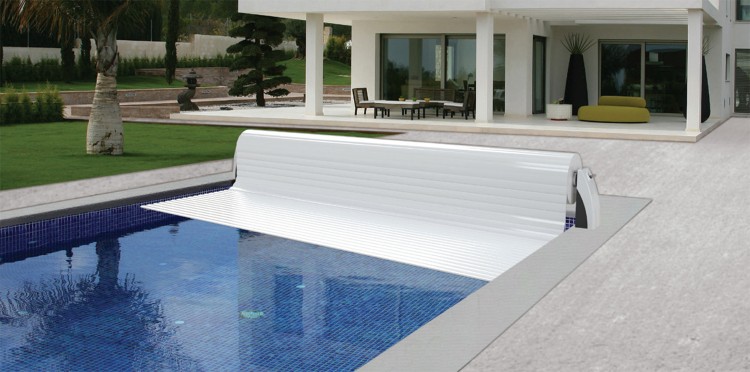 Swimming pool cover before the installation of the ZEN'IT bench-chest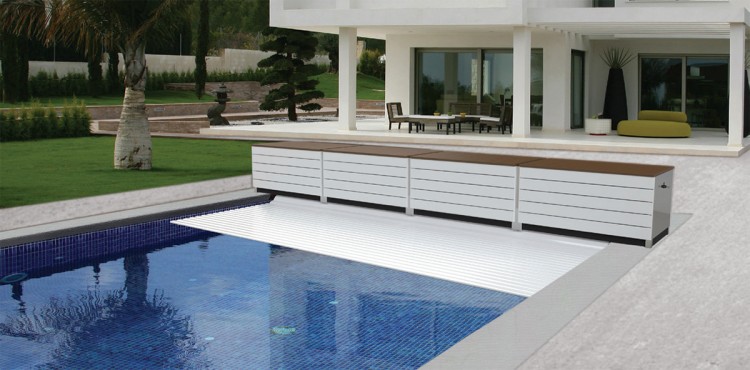 Swimming pool cover after installation of the ZEN'IT bench-chest