The NEW'ART SPA is the Ocean Dreams spa in its new architectural manifestation!
The clean lines of this new spa affirm themselves in a cubic designer style that makes it a real decorative element in the surroundings.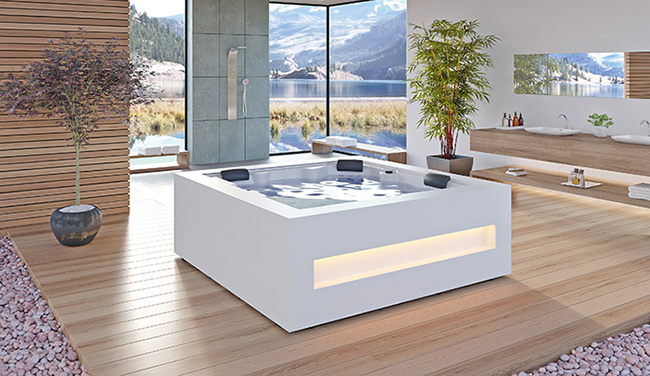 Its PureLine white ceramic look cabinet incorporates a luminous transparent panel that adds to the aesthetics of the whole.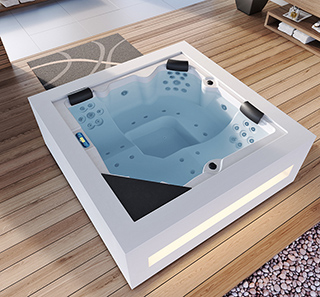 Users will be able to enjoy the 5 seats, 2 of which are loungers, the 28 stainless steel hydro-massage jets and 14 aero-massage nozzles, fully relaxed, the neck supported by a headrest, savouring the delights of aromatherapy and the calm that chromotherapy brings.

The thermal insulation of the ECOspa minimizes heat loss and is complemented by a 130 cm thick isothermal cover that protects the spa.
In order to ensure pure and safe water, it is treated using UV technology, respecting the environment and the users' comfort.

Product of its era, the New'Art Spa is connected! Managing it remotely is very simple, thanks to its Wi-Fi touch-control screen, and it can also be managed from a mobile device: turning on, water temperature, filtration ... and also choosing the music.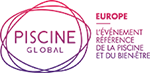 To be discovered at Piscine Global Europe in Lyon
www.piscine-global-europe.com