The fitting of spa cover lifters is sometimes problematic for professionals and spa's owners. That's why GOLDEN COAST added the UltraLift range to their Essentials collection of pool and spa accessories.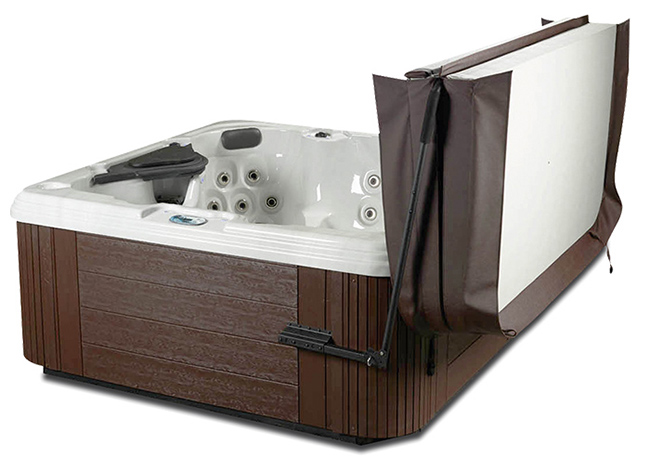 Regis Fauvel, who heads up export sales explains: "This intelligent cover lifter is suitable with all major brands and offers a fit for free-standing, in-ground and built-in hot tubs. Easy to install it can be fitted without drilling holes around the hot tub."

Its unique pivot design offers quick and easy opening.

This range also features VisionLift, whose design offers spa users full, unobstructed 360-degree views, thanks to its powerful hydraulics and innovative design: the cover fully drops alongside when open.

"Because of its great ease of use and installation, UltraLift has become a very popular product for both professionals and owners in this range of pool and spa accessories."