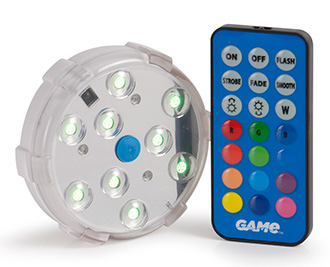 With new installations of traditional above-ground pools declining, there's an opportunity for wet leisure companies to help existing pool owners update their pool this summer, according to Golden Coast.
Managing Director Jamie Adams explains: "In the most recent State of the Wet Leisure Industry survey, we're seeing increasing interest in customers looking to add value to their pools. "For example, if your customer is looking to build fitness, BADU Jet counter current units unlock the pleasure of a full-length pool… without the need for extra space, hassle or expense."
Ideal for endless swimming, BADU Jet Perla over-the-wall units, available exclusively through Golden Coast, also create opportunities for underwater massage and aquatic fun.

Compact and streamlined, they feature a 2.3 kW pump that jets water through a directional nozzle at a rate of 40m3/hr. Units are resistant to UV, scratches and stains and are supplied with LED lighting (crisp white or vibrant multicolour) as standard.

Regarding lighting options, the GAME colour changing wall light (exclusively available through Golden Coast) offers 16 colour modes, as well as 4 colour-changing modes that instantly transform the look and feel of a pool. Supplied with an advanced remote, the four-inch LED light emits 25 lumens and is 25% brighter than its predecessor.

Jamie adds: "It's easily the most versatile and easy-to-use LED pool light on the market. Installation is virtually effortless as it attaches to steel and soft-sided pools without tools or wiring."