A new pool heat pump to be installed in the pool house
Polytropic has introduced a new pool heat pump to be installed in the pool house.
An extremely low sound level
The INDOOR heat pump runs at such an extremely low sound level, that one hardly notices it in the machine room.
In effect, the variable-speed fan installed in the HP, combined with a self-adaptive air-flow that functions according to the weather and also to the specific features of the installation, enables it to maintain a sound level that is as low as possible.

Installed indoors, the HP is not exposed to frost or to bad weather during the wintering period.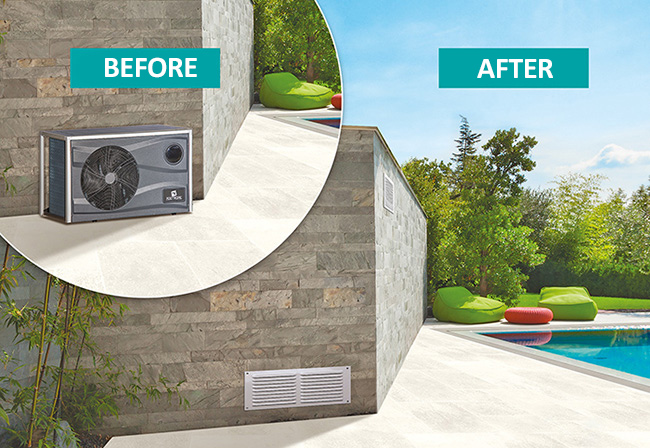 The unit can also be proposed for renovation as it is designed in a size that fits through most machine room doors, with a width of less than 90 cm.

Several water inlets and outlets have been provided on the front and on the side of the unit to adapt it to the configuration of the pool house.

The various installation kits supplied by Polytropic further help to adapt it to almost all installation constraints. The air intake is attached to a wall of the room, and the outlet can be positioned either on the roof or on a wall.
Grilles, roof outlets and other ducts are available as options to ensure rapid and trouble-free installation.

Two models, depending on the size of the pool, will be available at POLYTROPIC from the end of April - the INDOOR S, for pools of 50 m3 and the INDOOR XM for pools of 90 m3.