Committed to an active CSR (Corporate Social Responsibility) approach for several years now, Polytropic, the specialist in pool heating, is proud to have obtained this label that is recognised at the European level.

Polytropic, committed to a CSR approach
The company recently applied for the Positive Workplace CSR label in order to assess its approach and establish a roadmap designed to further improve its practices in this field.
The result: a first star obtained within the demanding framework of this Made in France label, recognised throughout Europe. The process involved a full audit of CSR issues in the company's policy, followed by an anonymous survey of employees, customers and suppliers related to CSR topics. A final audit was delivered to Polytropic, certifying its consideration of environmental and social issues in the exercise of its missions and in all relations, as well as a report that will enable the company to align with today's expectations of its staff, customers and suppliers within the company's CSR strategy.
Beyond the CSR approach, the Lyon-based company's support for environmental projects is also among its values for the long term. For the third consecutive year, the company has committed itself alongside the Planète Urgence organisation, contributing to its actions in the field in 2023. By sourcing their supplies from Polytropic, pool installers participate in the non-profit organisation's programme through the planting of one or more trees (depending on the amount of the invoice) in Indonesia, financed by the manufacturer. They have the satisfaction of contributing to actions of economic development and environmental protection in this country that possesses the world's third largest tropical forest zone, which is suffering from massive deforestation. A fine and praiseworthy commitment! To find out more, go to the dedicated page on the Polytropic website.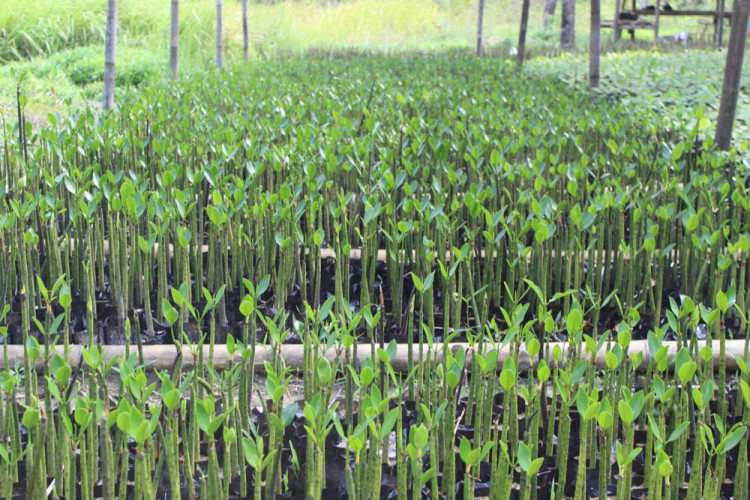 Polytropic committed alongside the Planète Urgence organisation