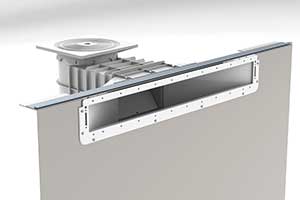 The A800, Weltico's new skimmer, offers innovative design, together with a high quality finish.
Adapted to all types of swimming pools: with liner, concrete, acrylic, and others, It can be fixed close to the edge, producing a rise in the level of water, of up to only 60 mm below the edge for a mirror effect.

The skimmer A800 is available in two versions (stainless steel or ABS). For the stainless steel version, the whole mouth and the screw caps are in 100% stainless steel.

In addition, it is equipped with a lateral outlet to which a level regulator can be fitted.