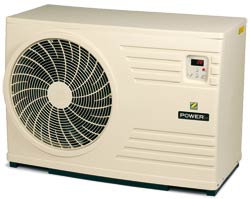 PSA-Zodiac group launches Powerpac 3 - a new model of Powerpac range.

It has a power of 11 kW and is perfectly adapted for heating the swimming-pools between 40 to 75 m3.

Now, the Powerpac range has 3 models:
Powerpac 1: 6.6 kW,

Powerpac 2: 7.8 kW,

Powerpac 3: 11 kW.
One of its plus-points is its performance that lets it attain the COP of 5 with the integration of new PSA condenser that uses R410A refrigerant fluid.
It has the experience of a renowned brand with 30 years of experience.