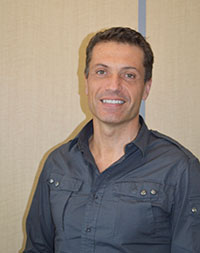 Antoine Ballon - new Vice President Marketing EMEA
Zodiac Pool Care EMEA has appointed Antoine Ballon as Vice President Marketing EMEA. In this post, Mr Ballon, aged 46, a graduate of IFAG Paris, will apply his knowledge to reinforce the marketing strategy and positioning of the brand.
He has an excellent knowledge of all the aspects of product development with R&D teams, event management and external communications using social and conventional media. Prior to this appointment, Antoine Ballon held several executive positions in Marketing for over 20 years with companies such as Head-Tyrolia Mares, Atomic-Dynamic, Wilson and Cervelo in the sports equipment sector. His expertise in strategy and marketing innovation contributed to the reputation of the brands for which he worked on an international scale.
In fact, he has held several international positions, based in France, the United States and Canada. He also has extensive knowledge of American culture, coupled with a solid experience in managing teams scattered worldwide. "Throughout my career, I had the opportunity to create and participate in product launches and innovative concepts to meet the needs of the most demanding sportspersons, but also and especially to democratize its access", says Antoine Ballon, and adds, "Zodiac is a company whose values I share and I today I am happy to be able to put my experience to use and contribute to the development of this excellent brand".