With Zodiac Australia acquiring MagnaPool & Poolrite Skimmer Box from Evolve Supply Chain Pty Ltd. In Australia; Zodiac Europe is looking forward to giving MagnaPool a brand new start in Europe.
Last month Zodiac Australia had signed a contract with Evolve to buy the Intellectual Property rights to market and sell the MagnaPool products and system, with the the Poolrite Skimmer box in Australia and abroad.

While Zodiac Australia is doing everything to smooth the transition, rebuild inventory and recommence marketing investment in the MagnaPool brand by the end of the year, Zodiac's intention in Europe is to first adapt and validate this concept to every major European market prior to its official European launch later in 2014.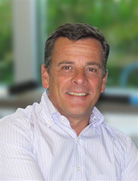 Jean-Baptiste CLAVEL
"We are very excited about this opportunity. With our Global Water Care R&D team based in Australia, we are confident MagnaPool will be raised to the next level to add further value to our innovative offering.
The MagnaPool system completes nicely our range of leading products in the water care business and is a great concept that meets a clear market need for alternative pool sanitizers.
It is also a great opportunity for us to offer something unique that will be exclusive to all our pro retailers. We are looking forward to developing this new concept and provide all European consumers a better and clearer water." Jean Baptiste Clavel, General Manager Zodiac EMEA commented.
Press Release