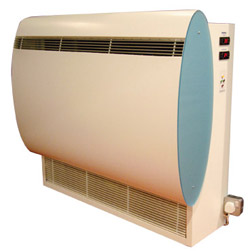 The new high-capacity
Pegasus 200
floor-standing dehumidifier from Heatstar is claimed to be ideal for small-to-medium size pool or spa projects, especially where it is not possible to use a ducted system.
Featuring the 'Art Deco' styling of the rest of the Pegasus range, with coloured PVC-coated steel and Perspex, the 200 model offers a dehumidification capability of 4.8 litres/h and an air heating output of 10kW.

All models are available as through-wall versions at no extra cost, and include the option of built-in digital controls with electronic displays of the humidity and air temperature.

The product is offered in a range of colours and finishes, including stainless steel and wood effect.
Heatstar offers a free computer-aided design service for trade customers.