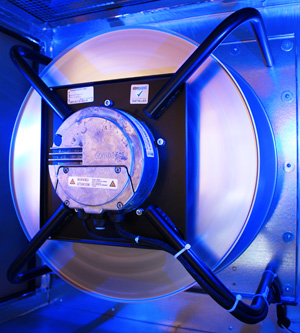 The European Union directive on 'Energy Related Products' (ErPD) came into force from the start of 2013 and this year the pool trade is witnessing the effect of the new directive.

The directive encompasses sweeping legislation which impacts upon ventilation and dehumidification product engineering, efficiency and performance rating.

Heatstar believe that the new mandatory legislation will have an immediate impact with some of the poorest efficiency products having to be extensively upgraded in order to meet the new minimum legal requirements.

By contrast, Heatstar are proud to announce that their latest range of swimming pool climate control systems are so energy efficient that they not only meet the new criteria but actually exceed the even more stringent regulations proposed to come into force in 2015.

Heatstar have pioneered the genuine application of "top end quality" ventilation and heat recovery efficiency for many years, showcasing their low energy EC fan technology and this year their new "blue-EC" technology, along with their "auto-fan" automatic ventilation control.