Jean-Louis Albouy gives us the low-down on the Spatex exhibition in Coventry. The UK is the country in wich SCP first set up shop on the European continent, 25 years ago exactly: a unique opportunity to celebrate a quarter-century of business operations in the country, and a chance to boost its influence in this atypical market.

Interview with Jean-Louis Albouy, General Manager of SCP Europe
So how was Spatex?
Jean-Louis Albouy : An incredibly dynamic event. This international exhibition dedicated to the pool, spa and well-being sector, taking place every year in Coventry, really surprised us this year. Despite the highly complex situation in England, against a backdrop of strikes and with inflation sitting at almost 15%, it was the first time we saw so many people attending the event - especially on Wednesday. Both attendance and atmosphere were, all things considered, identical to those you could find at the Piscine Global Europe exhibition in Lyon.
Is the UK market very specific?
Jean-Louis Albouy : Indeed it is. It's an elitist market, with typically English expectations. But it's also, and above all, the biggest European market for spas and hot tubs. Given the scope of our offer in this segment - we have 4 brands: Garden Leisure, Cove (exclusive), Wellis and Weekend (our own brand) -, it's thus a territory in which it's in our best interests to invest.
So is a new organisation taking place?
Jean-Louis Albouy : Yes. We set out to find a very specific profile capable of meeting the needs of our new strategy. This is about preparing for the future. What we needed and didn't exist until now, was a manager who could take charge of the outside and inside sales teams, in order to ensure a smooth transition in the medium term.
Now it's a done deal, with Simon Cook joining the team on 1 February. Simon has previously worked as a Director of Regional Security Operations at Amulet Plc. He also has significant experience in B2B supply of construction materials as a Managing Director. This means he has a fluent understanding of customer expectations in a sector identical to our own.
By taking charge of the various sales teams, with a true customer and service-oriented mindset, he'll reinforce the established teams overseen by our two manager-leaders for the past several years: Ian Pratt, who's been on board since the adventure began, and Dash Ganeson, our Regional Manager.
With that and the anniversary, it's a double celebration!
Jean-Louis Albouy : Absolutely. We will be implementing various communication activities on that topic throughout the year, and will celebrate the anniversary as soon as this autumn, following the end of high season. We'll do something symbolic to celebrate, but it's too soon to talk about it!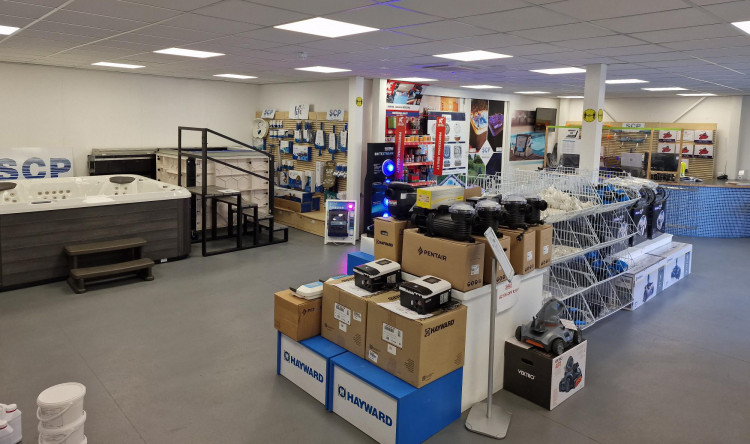 SCP UK's Gatwick agency