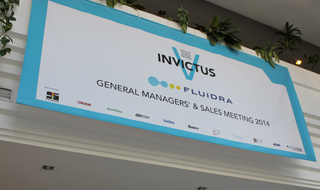 The Fluidra convention, called INVICTUS, took place in Sitges, a well-known seaside resort 40 km south of Barcelona.

Almost 400 managers and sales executives came from forty countries to attend the event.

The programme provided targeted interventions to improve participants' motivation to be part of a leading group in its sector and to perfect specific selling techniques.

The workshops programme was very full, with about twenty sessions relating to all the major technologies involved in the group's activities.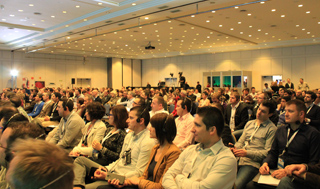 A vast exhibition area, comprising the biggest companies in the group and some of its suppliers (including Renolit, Lovibond, Rosa Gres, Hunter, Rainbird and S.R.Smith) enabled all participants to improve their technical knowledge of the wide range of products sold by the group.

During the INVICTUS convention, we met Eloi Planes,
CEO of Fluidra


EuroSpaPoolNews: Mr Planes, what is the aim of this event?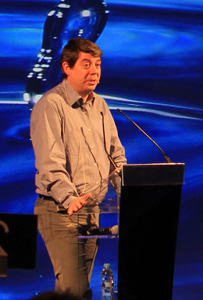 Eloi PLANES: This meeting actually has two aims, firstly in 2013 we completed a restructuring plan for the group which began some time ago, which, as can be seen, now we have a stronger and more efficient structure to deal with a demanding market. It was therefore necessary to inform all the group's divisions and companies to increase motivation and a sense of belonging to an industry leader.

We also firmly believe that the battle on the markets is won by the product. We have a wide range of products that meet all the needs of the market, and a good knowledge about it is essential. The vast exhibition area and the many workshop sessions have enabled participants to improve their technical knowledge of our products. Finally, we have worked to perfect sales techniques.

ESPN: What are your global development plans?

E.P: We recently made several strategic acquisitions in emerging areas such as the South-east Asia, the Middle East, the Balkans and South America and we are studying several African markets with interest.
ESPN: How do you see the European market for 2014?

E.P: It seems that, even in the countries most affected by the crisis, there are the early signs of recovery or at least of a stabilisation of sales volumes. I believe that in 2014 two factors will be crucial in our industry: a grasp of the French market, which could create positive related activities for many other countries. We also all know how our market is particularly dependent on the weather; a good spring could be decisive for volumes this year; unfortunately, it is the only variable that we still can't control.