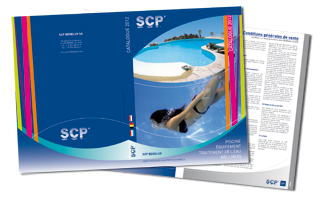 SCP Europe launches its new 2012 catalogue exclusively dedicated to Professionals. Faithful to its policy of offering "The Widest Choice" SCP offers more than 6,000 product references from the most important brands on the market: Hayward, Pentair, Zodiac, Monarch, Maytronics, Beachcomber, Acti, Flexinox, Garden Leisure, etc.
For its 2012 Edition SCP launches more than 70 new products for constructing and equipping pools and spas including the very latest generation of Zenit robots (an SCP exclusivity in partnership with Maytronics), the new Garden Leisure spas, various variable speed pumps, domotic systems, LED lighting and numerous novelties in above-ground or buried pools…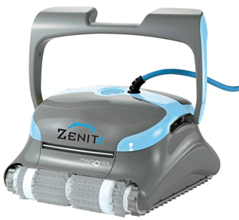 In the field of renovation and maintenance there are new lighting systems, the extension to the Proflex PVC range, as well as a wide choice of products such as the clarifier Flovil, the Lo Chlor and ACTI ranges, the Aquafinesse Spa treatments, the dosing pumps, etc.
It should be noted that for distribution purposes SCP lists in its catalogue all the major electric pool robot brands: Hayward, Zodiac, Maytronics, Pentair, Smartpool - to meet the entirety of professionals' needs.