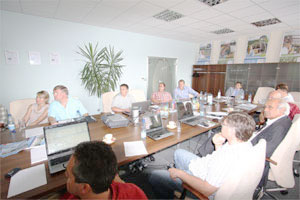 The annual general meeting of registered members of the European economic alliance Inter Pool Cover Team (IPC Team E.H.Z.S.) was held in the company's headquarters in Orel on Saturday July 3rd 2010.
The festive atmosphere of the meeting was enhanced by the fact that this year
IPC Team is celebrating its 5th prosperous anniversary
and the founding parent company, Alukov HZ, is celebrating a grand 15 years of existence. The meeting unanimously approved the financial statement for 2009 and the economic budget for 2010.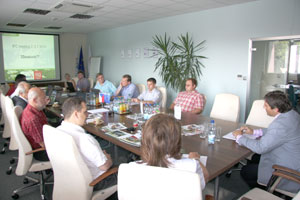 It was also announced that despite the tough economic situation in 2009 and 2010,
the group as a whole had managed to meet its ambitious trade and financial targets
, particularly as a result of the group's emphasis on innovation and the use of the very latest technology.
The individual members of the IPC Team related about the first six months operating results; the general opinion was that, despite all the problems due to the overall economic situation,
2010 will be a successful year for the alliance.


The General Meeting unanimously confirmed the managerial positions of Mr. Jan Zitko - President and Mr Wieslawa Rygielski - Vice-president and Marcel Krouzil – Managing Director.