Klereo KUB... The compact generation is making its way into the world of pools. When compact means «functional», «efficient» and «beautiful», we love it! Klereo's latest innovation is the result of 14 years of R&D and combines all the expertise of the manufacturer in connected pool automation.
All of Klereo's technology in a single compact pool equipment
Klereo KUB is equipped with:
A 15 µm cartridge filter
A Klereo Flo variable speed Inverter pump
A pH/Redox control (disinfection by chlorine injection or salt electrolysis)
Embedded intelligence to control the Klereo THERM full Inverter heat pump (K-Link communication bus) and ensure compatibility between the pool's functions: filtration, water treatment, heating, lighting and auxiliaries.
A record of the pool's operating history for improved pool management of the electricity, water and product consumption data.
Permanent diagnosis to initiate corrective actions if required.
Open connectivity for the user and pool professional for pool management at all times.
This compact technical room can be installed quickly and easily beside the pool, so limiting pressure losses, for better performance and energy savings.
Klereo KUB has been designed so that it can be installed not just several metres or even ten metres from the pool, but right next to the pool area: sound and heat insulation, but also KUB customisation. It can also become a decorative element, its facade can be customized to your liking. Why not a functioning work of art.
The icing on the cake: the KUB can be illuminated and fitted with a Bluetooth speaker to liven up pool parties!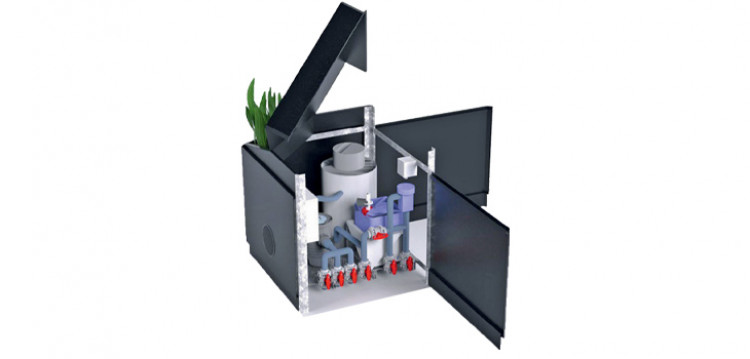 Klereo KUB