Klereo was buzzing with enthusiasm as it presented no less than a dozen new products and innovations for the industry at its stand.
Innovations in connected swimming pools, water treatment and pool heating
They were to be discovered at Lyon: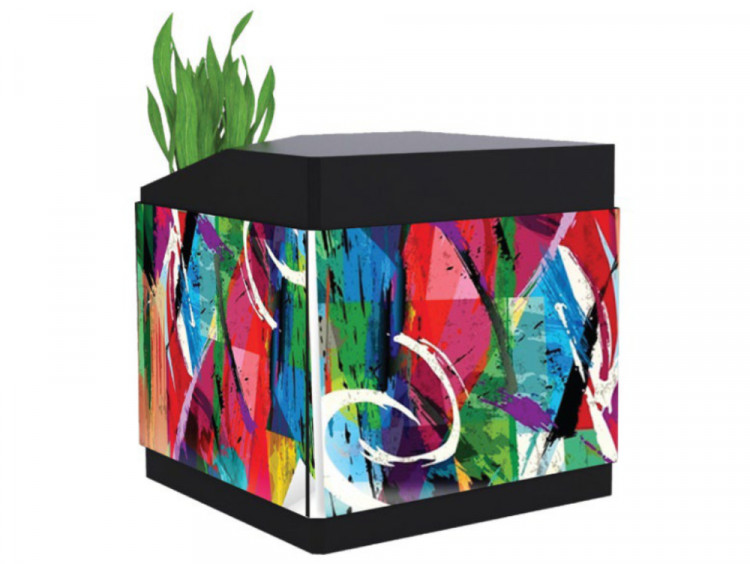 Klereo KUB can be personalized
The

Kompact Master PRO

global pool management system: for connected, automated pool management The all-in-one device includes an electrical box and can control up to 11 devices. It displays energy, water and maintenance consumption in real time, to help control pool maintenance costs. Connected to Klereo Connect, the system can be managed by the user and the professional via smartphone.
The

Klereo mobile app interface

has been modernised by a UX (User eXperience) specialist with the Klereo development team. The result is a simplified, eye-catching and user-friendly app.
To address the problem of over-chlorination linked to low alkalinity (drop in conductivity leading to insufficient Redox), Klereo has developed a

patented solution

: its disinfection equipment will now be fitted with an adjustable daily limit for the injection of liquid chlorine (or production for salt electrolysis).
Klereo is launching a

new SUV

not a cross-country vehicle but a UV steriliser. This new UV reactor is compact and has adjustable connections for easy installation in all circumstances. Its objective: to destroy micro-organisms reliably and quickly, to reduce the use of additional chemicals. To achieve this, it must ideally be combined with an automated filtering system.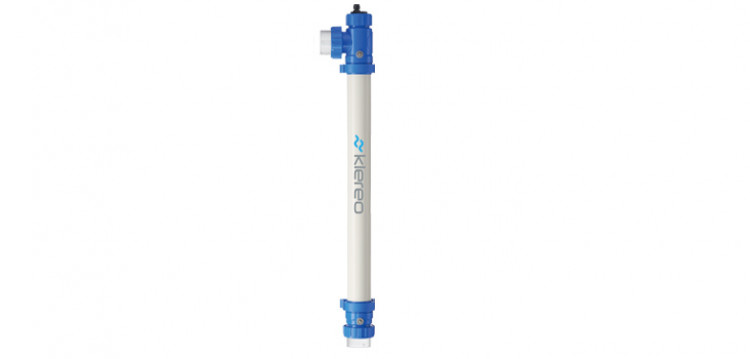 SUV Klereo UV Steriliser
The

Klereo Flo

range includes a new, more powerful variable-speed pump (Power consumption = 1.4 kW), capable of delivering up to 30 m3/h at 8 m water column.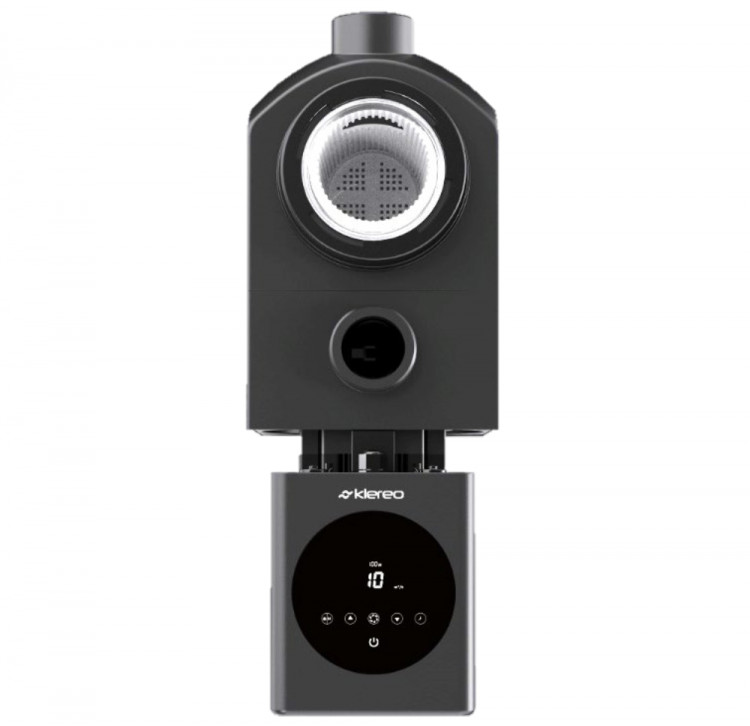 Klereo Flo variable-speed pump
Klereo is launching a new, more efficient and silent heat pump:

Klereo THERM Design pro

, with lateral turbine ventilation. Air is drawn in at the back of the machine and discharged at the sides. 4 models for pools from 50 to 120 m3.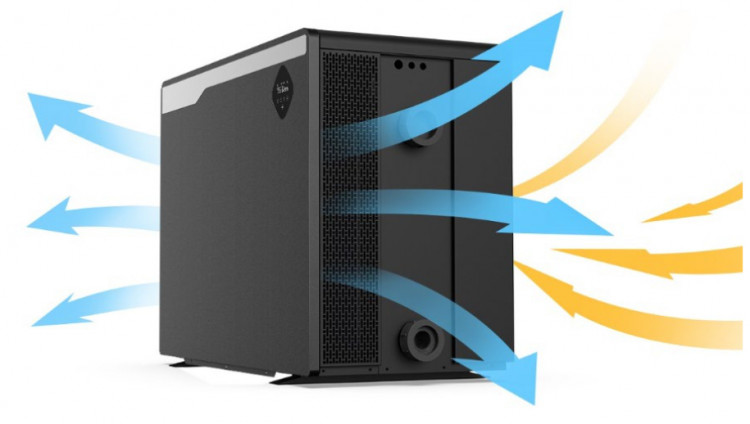 Lateral turbine ventilation for Klereo THERM Design pro
To meet the trend for smaller but more fully equipped pools, the new top-of-the-range

Kalypso Pro Low Salt

chlorinator offers perfect low-salinity disinfection (2g/l), for pools under 35 m3. The device can be equipped with pH, Redox regulation and a hybrid function combining salt electrolysis and automatic liquid chlorine injection.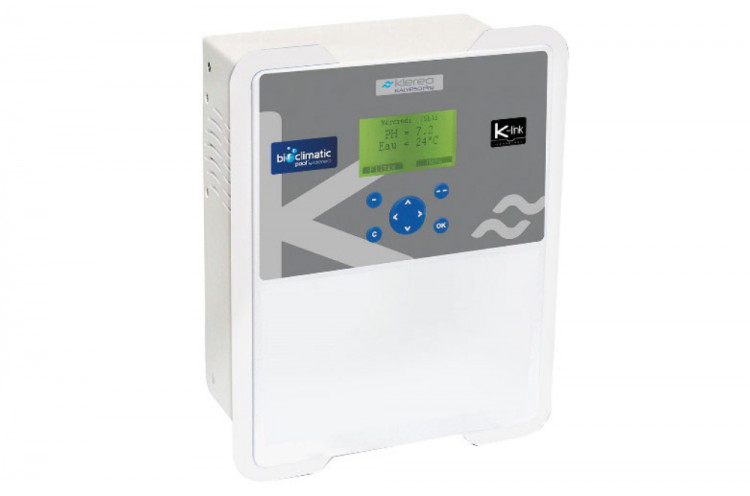 Kalypso Pro
The large pools have not been forgotten, with the

Kompact M9

range of chlorinators. These can now be equipped with cells producing 40 g/l and 50 g/l of chlorine, for pools of up to 180 and 230 m3. Redox control and hybrid function are standard.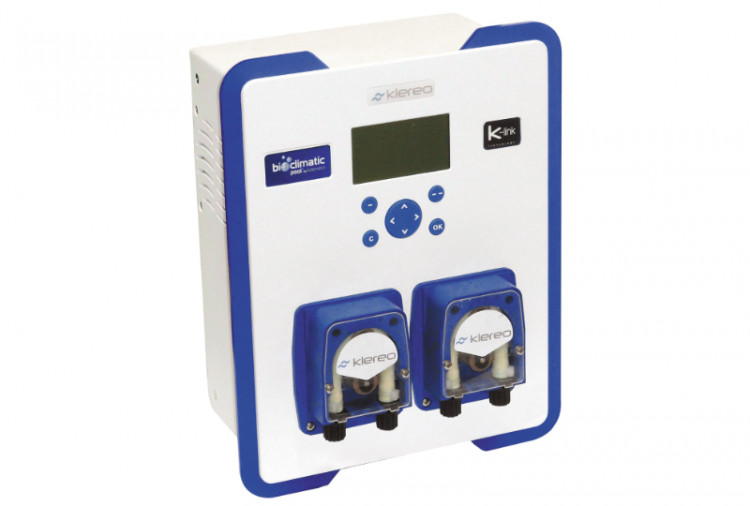 Kompact M9
The latest development from Klereo, the 5th generation multi-sensor module, which manages the amperometric sensor, is now more powerful. With this module, the sensor will be less affected by stray currents caused by poor grounding of the pool. The sensor, which is generally more expensive, is better protected and will last longer.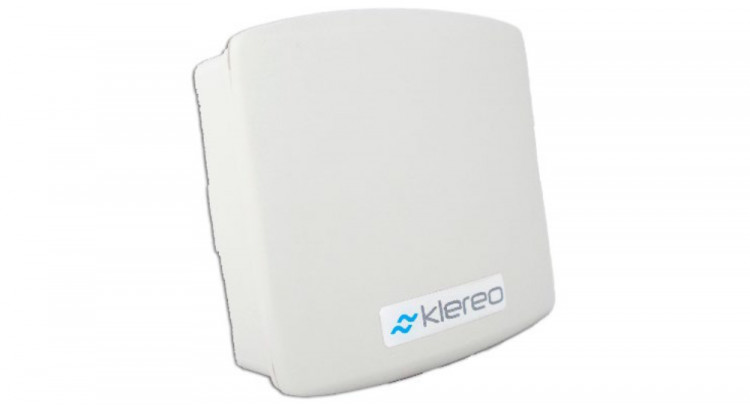 5th generation multi-sensor module