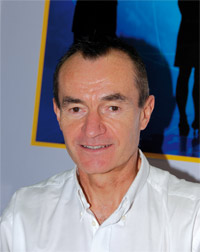 Michel MOLINIER


Klereo had the confirmation that its range of products has international interest.
A very positive feedback in the Middle East countries, Germany, Spain and Benelux
forecasts really good sales
in the coming months.
Quality partnerships already established and new contacts in many other countries.

Michel MOLINIER is in charge of KLEREO international development
after many years experience in this field within SOMFY Group.


KLEREO is an innovative and smart monitoring system of all the functions of the swimming pool
: filtering, water sanitation, heater, lights and other equipments of the pool and garden.
You can also monitor the functions and check the parameters via internet. Klereo is also
easy to install
and user-friendly.