Zodiac®, the brand specialising in the design and development of pool equipment, has succeeded in removing the No.1 obstacle encountered by users of pool cleaning robots: the cable! An innovation for greater freedom, the wireless FreeriderTM pool robot is a concentrate of technology that operates in pools of all shapes and with all types of lining up to 12 x 6 m.
New for 2023: a powerful and autonomous pool cleaner
Not only is it at ease in the water, but also outside of the pool because the absence of a cable facilitates both handling and transport. Powerful, autonomous and highly agile, this wireless pool robot cleans the bottom, sides and waterline of pools effectively, intelligently and totally independently. FreeriderTM also ensures rigorous pool cleaning thanks to its highly powerful Zodiac® patented cyclonic suction, its propeller-shaped brushes and progressive double-level filtration (150 micron + 60 micron) that recovers impurities of all sizes.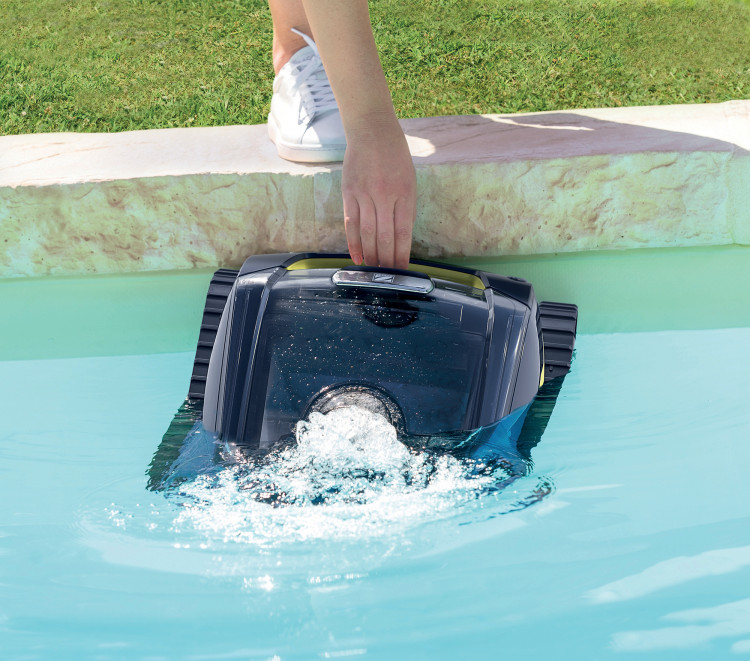 The Freerider TM wireless pool robot is easy to get out of the water
With its built-in sensors and exclusive design, FreeriderTM optimises its movements in the pool. Equipped with a durable lithium-ion battery, it guarantees a full cleaning cycle (2.5 hours) and recharges in only 4 hours.



Lightweight, the FreeriderTM robot is easy to handle
The iAquaLink application supports this high-level technology thanks to an immediate view of the battery charge level, access to end-of-cycle notification and remote updates via a smartphone or tablet.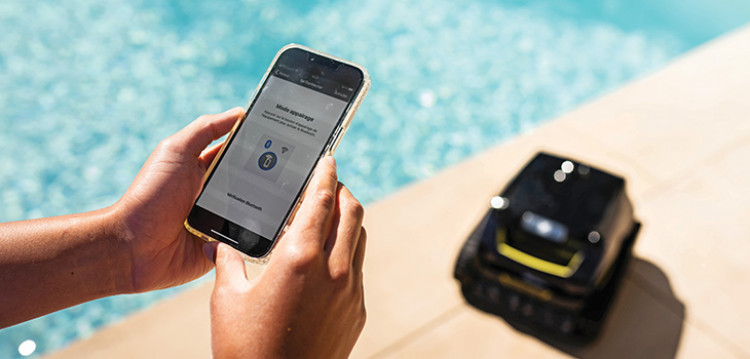 The FreeriderTM pool robot pairs with the iAquaLinkTM app