Microdos offers fully digital, multi-parameter measuring instruments with a 10-inch touch screen, which integrate the key functions for complete pool control. Objective: a continuous and controlled water disinfection.
Microdos Oxy and Microdos Pooltec for a continuous and controlled water disinfection
These devices control and adjust the pH level, as well as the circulation pump. They also control the chlorine (Redox), the automatic water descaling treatment of the water (thanks to an electromagnetic pump), but also the water level, the pool cover, the lighting, the music, etc.
These smart systems - Microdos Oxy and Microdos Pooltec - also offer connectivity, for management and control of several functions and parameters, not only on site, but also remotely, on a smartphone. Both the professional and the user can access these functions without going to the technical room, or even consult the statistics and the history of measurements in real time on the app (iOS and Android), thanks to the new Pooltec platform PRO.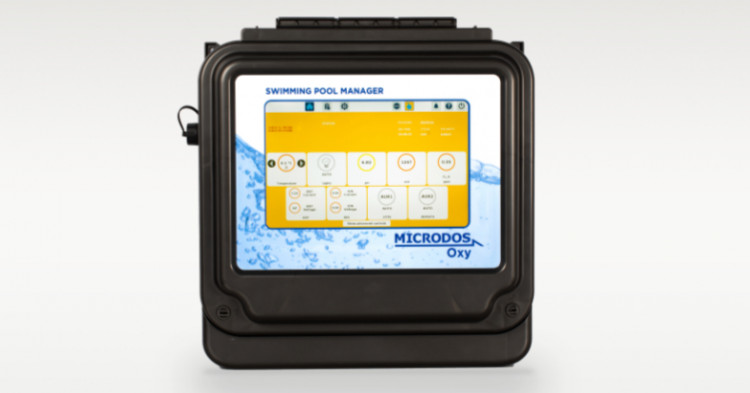 Microdos Oxy
With Microdos Oxy, hydrolysis allows the disinfection of pool water, without adding chlorine or salt. This advanced technology is based on the use of hydroxyl ions and is completely environmentally friendly.
As for Microdos Pooltec, it is a new series of complete systems for the treatment of water in public and private swimming pools, offering control of pH, chlorine (Redox) and temperature values.