A benchmark name in contemporary pools, Musa has enriched its Premium collection of Piscine Laghetto® above-ground pools.
An attractive, ready-to-install mini-pool
Embodying Italian refinement, the original weave design of the pool is made using woven "Blanc Pur" synthetic fibres, which match the inner coating (also available in white).
The sunbed is made with quality Sky Nautique fabric, with a "Gris Nuage" finish, giving this new above-ground pool an accomplished aesthetic.
While Musa is a mini-pool with dimensions of 240 x 208 cm (total size - water surface 151 x 142 cm) or 342 x 208 cm (total size - water surface 253 x 172 cm) it can also serve as a decorative piece to match any interior or outdoor architectural style.
Equipped with a cartridge filtration system, its technical panel is discreetly integrated into the pool, and can be accessed beneath the sunbed space. The pool comes ready for rapid installation by a professional, with no complex work required.
The Musa above-ground pool is exclusively available as a swimming pool or balneotherapy pool, with a heating and hydromassage element for extra well-being.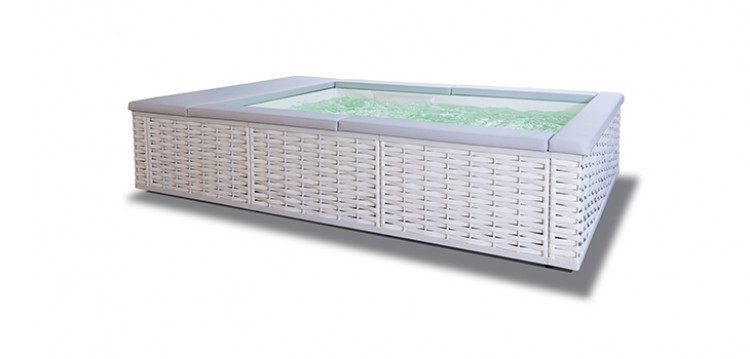 Musa above-ground pool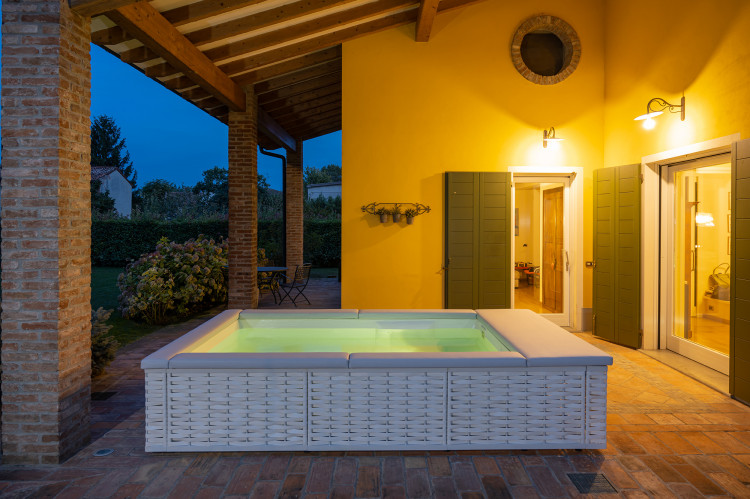 Musa above-ground pool installed outdoors