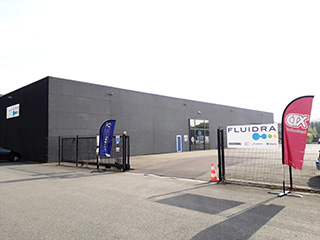 We announced it in our recent issue of the magazine Le JUSTE LIEN Special BENELUX; a new self-service agency was preparing its opening in Temse (Antwerp) in Belgium. This second FLUIDRA agency set up in the low country will serve its Flemish and Dutch professional customers in pool equipment.
The inauguration of the new agency took place on the 16th of May in the presence of Stéphane Figueroa, the Managing Director of FLUIDRA Belgium, bringing together the press, the agency's clients, the management and the sales team (Flanders sector) for the occasion.

The new agency offers a self-service area of 650 m² and a storage area of 750 m². Its customers will benefit from all the advantages of easy and well-planned access, the availability of the team, advice, and permanent stock, as many supports for the development of their activity.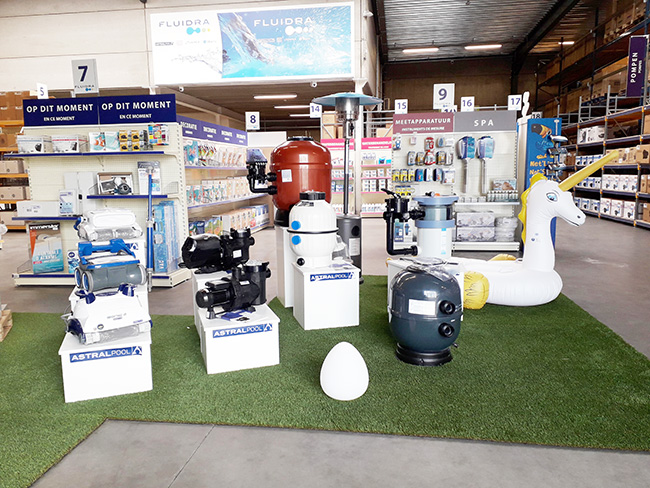 The showroom
The newly renovated structure offers 1,400 m² of space designed to ensure that the products are perfectly displayed and in which customers feel at home.

It will play a major role in the commercial development of the sector managed by Alain Van Eeckhout, Sales Consultant Flanders. Yannick Claes, Head of the Agency, completes the team together with Julien Heck, Warehouseman. The commercial department of FLUIDRA Belgium will be handled by Hervé Herod.

It may be recalled that FLUIDRA opened its subsidiary FLUIDRA Belgium in Courcelles, Wallonia, in 2008 to expand its presence in the Belgian and Luxembourg markets. Its turnover for this region in 2017 was 6.3 million euros.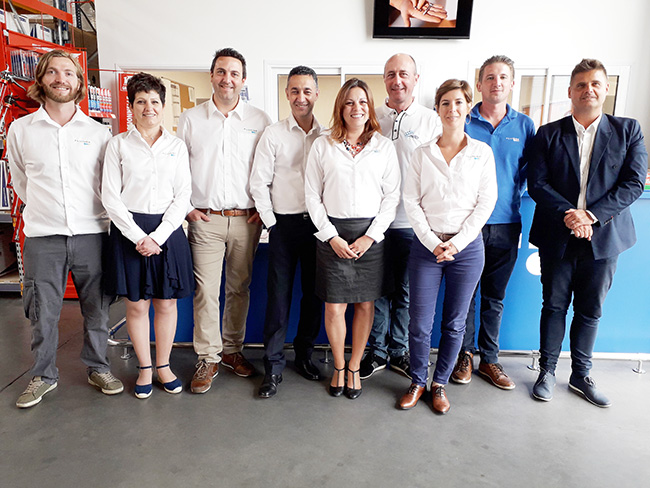 From left to right: Yannick CLAES, Anne-Marie FAVIER (Executive Assistant Fluidra FRANCE), Hervé HEROD, Stéphane FIGUEROA, Catharina GODEFROY (Marketing Department), Pierre BORGHGRAEF (Manager, ADB bvba, AstralPool Official Partner), Carine COMBE (Purchasing Manager & Logistics), Julien HECK, Alain VAN EECKHOUT
FLUIDRA Belgium
Krijgsbaan 247
9140 Temse