Abridays® has enriched its collection of bespoke enclosures with a flat model that is made in Europe and complies with the NF P90-309 standard. The result of an ever-growing demand by users, the success of this flat pool enclosure is explained by its discreet lines and easy deployment.

Abridays® enrichit sa collection d'abris sur mesure
Indeed, the Abridays® flat enclosure does not require a building permit or administrative procedures and is quick and easy to install by a professional. Similarly, its configuration offers elegant integration into its surroundings without blocking the view of the garden. Designed for pools up to 5 x 10 m, the Abridays® flat enclosure consists of a set of telescopic modules that enable easy handling with or without tracks.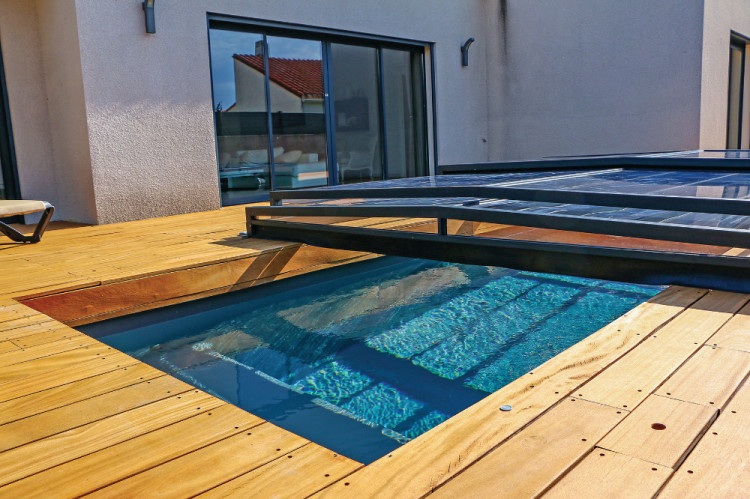 Abridays® flat
As for safety, it is ensured by a key locking system that anchors everything to the ground. With a height of 60 cm (depending on the model chosen) and particularly well-finished aesthetic details, the Abridays® flat enclosure consists of a self-standing structure in thermo-lacquered aluminium equipped with translucent or transparent polycarbonate solar panels that have been treated for UV rays, as well as a lifting flap on the main facade (depending on the model chosen).
Lastly, the Abridays® flat enclosure is economical and environmentally friendly because it guarantees optimal water heating between +8 and 10°C thanks to the small volume of air between the surface of the enclosure and the water.
With the objective of providing better support for pool professionals, Fluidra France has decided to reinforce its sales team with four 'enclosure' experts distributed over the national territory. 'Abridays® Partners' can rely on these experts to develop their 'bespoke enclosure and movable deck' business.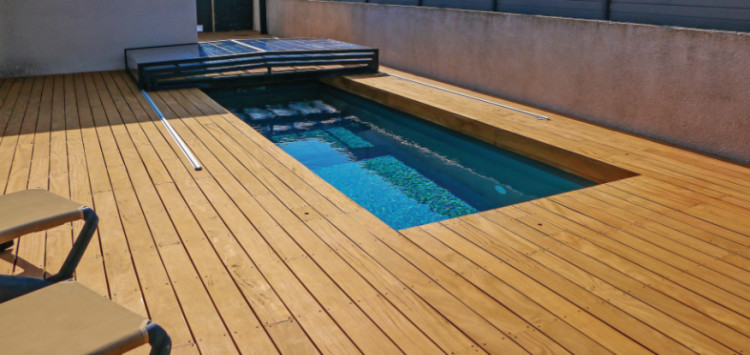 Abridays® flat