"The Sense of Nature" is the newest campaign of Wellis and is clear at first glance! It seems to say: "You could have a natural feeling at home, when using your own hot tub!" ... Among the company's wide range of hot tubs, everyone can find its own personalisation to enjoy the sweet wellness experience expected and more. Thus, this ritual can be part of everyday life, in an eco-friendly, water-and-energy-saving way.

Eco-friendly and energy efficient hot tubs
The demand for a healthy lifestyle increases the demand for quality wellness products. The company produces hot tubs, swim spas, their associated thermal roofs and pool side coverings, on a total area of 50,000 m2. Thanks to continuous development and growth, Wellis is now among the largest hot tub manufacturers on the European market. The brand has even entered the US market, which is the citadel of hot tub production. The two production units of the manufacturer are available with a huge capacity and could produce 100,000 hot tubs a year. Wellis currently sell 30,000 hot tubs per year at more than 500 points of sales worldwide.
Beside the renowned quality of their products, Wellis put a huge emphasis on eco-friendly producing and minimizing the generated waste during production, and even on recycling the emerging waste. They also use technological solutions in their products that make the operation of the hot tubs more sustainable and energy efficient for the owner. Very committed to respecting the environment, the hot tubs and swim spas' manufacturer's goal is to soon create the most energy efficient hot tub in the world.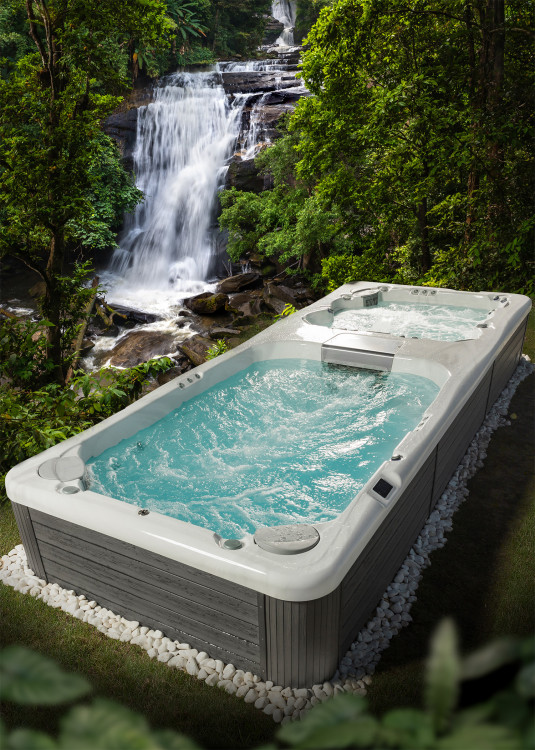 "The Sense of Nature"