ZODIAC is expanding its fleet of powerful electric pool cleaners with VOYAGER. The new product series, which consists of three models - RE4200, RE4400 iQ and RE4600 iQ - moves agilely and safely in all pools up to 12 x 6 m.
A new series of powerful electric pool cleaner
Compact and modern design
Its compact and modern design are impressive and, depending on the model, it is fitted with the Lift-System, app connection via iAquaLinkTM and other useful features.
A real highlight and a guarantee of optimal cleaning results is the double filtering system, i.e. the cleaner has two filter baskets inserted into each other: one internal, coarse filter basket which holds back coarse dirt, and one external, very fine filter basket which collects the finest particles.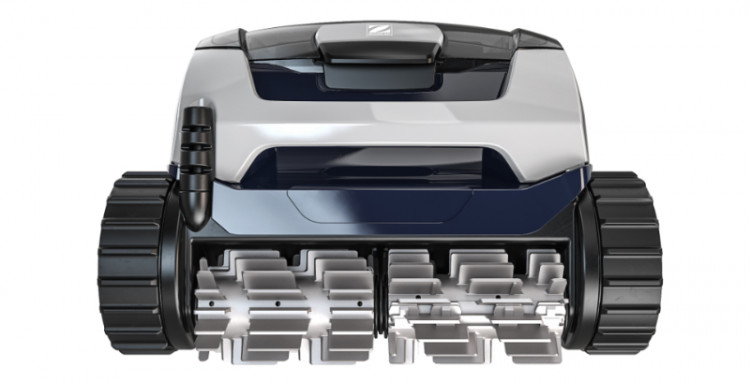 VOYAGER RE4600 iQ model
The ZODIAC-patented cyclone technology
In addition, the VOYAGER line is distinguished by the ZODIAC-patented cyclone technology, which ensures powerful and long-lasting cleaning performance. As dust particles are kept in motion during the suction process, the filter does not get clogged and the suction power stays high throughout the cleaning cycle. Also, due to the new rotating spiral brushes, the models in the VOYAGER line efficiently pick up the finest dirt.
The new « double filtering » feature will also be used as of 2022 in the ALPHA iQ cleaner series in the new RA6900 iQ model, which rounds off the Alpha iQ line. With 25 m of cable, the RA6900 iQ is also ideal for cleaning larger pools up to 20 x 10 m.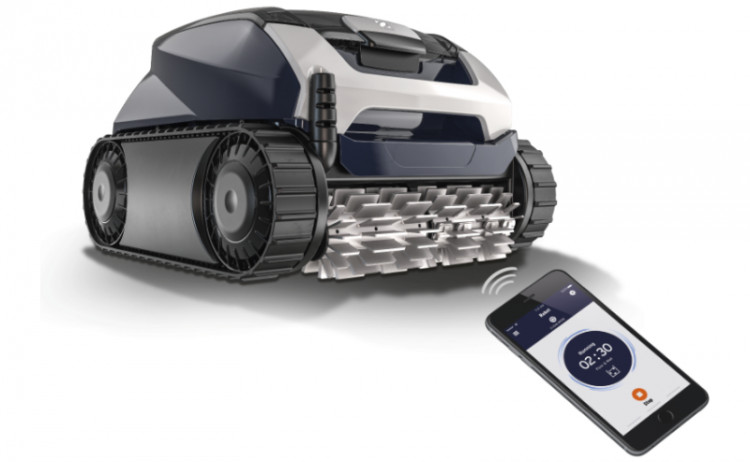 App connection via iAquaLinkTM