APF, a well-known brand of professional products in swimming pool safety equipment for over 25 years, is offering an automated, connected turnkey solution to keep the pool safe.

Eden, the connected and completely autonomous pool cover
Eden is a completely autonomous year-round cover suitable for all swimming pools. Powered by a lithium battery charged via discreet solar panels, this safety cover (NF P90-308) opens and closes in less than 1 minute 30 seconds. It is easy to install in less than 2 hours, without requiring any masonry or electrical work, for a fast solution to be installed at construction sites.

A modern cover that can be controlled remotely
For perfectly comfortable use, Eden can be controlled directly from a smartphone. In fact, in 2016, APF launched onto the connected pool market, offering to control its covers and technical stations from the APF Connect mobile app. Thanks to the Cover Control module, the Eden cover is even easier to control from your fingertips on one or more Apple or Android mobile devices paired via a Bluetooth connection (accessed with a security code).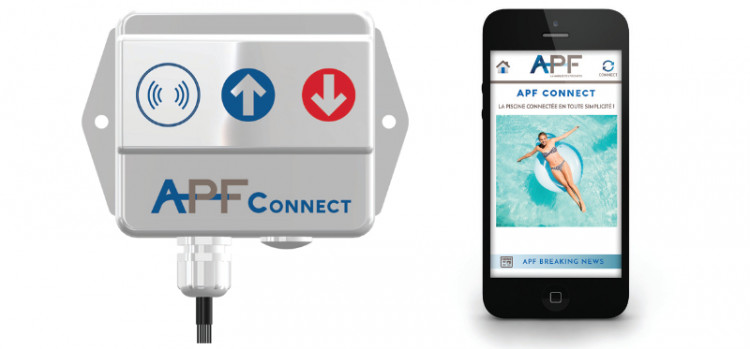 Cover Control: an electrical box and an application to download
Available in two different finishes
Two different finishes are available: a completely waterproof matt one is available in 7 colours, while the other breathable cover version is specifically for pools in second homes in snowy or very windy regions, and is available in 4 colours.
This cover uses all of the manufacturer's know-how, so pool owners can enjoy their pool in complete freedom.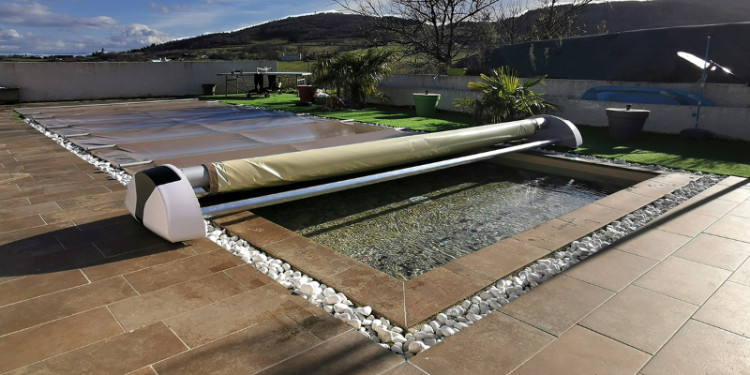 Eden opens and closes in less than 1 minute 30 seconds