High-performing products for the pool and garden, wellness and leisure sectors
A steady development
Having experienced continual growth since it came into being, the company has recently moved to a new site near to Marseille (in the south of France), where 20,000 m² of storage, 23 loading docks, and their own internal after-sales team allow them to improve their delivery performance and customer service.
Determined to grow internationally, the company has created a high-performing logistics platform that helps to ensure that delivery deadlines and quality are upheld across the whole world, as well as providing other services such as drop shipping.
Having been awarded prizes for innovation several times at the Piscine Global trade fair in Lyon, the company knows how to anticipate and even create trends, thanks to its Research and Development service, as can be seen from the products displayed in its 2 showrooms.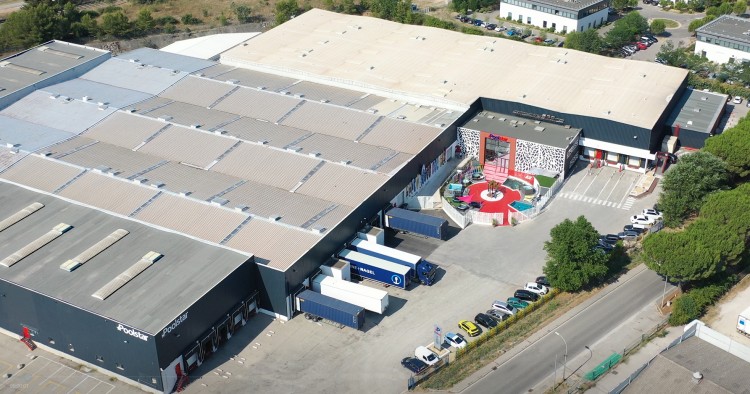 Aerial view of Poolstar head office
Pool and Spa heating equipment
Today, the company offers a wide range of Poolex heat pumps, allowing them to equip any kind of private and public pools, above-ground pools, as well as spas. They are innovatively designed and come with the latest Full Inverter technology.
Amongst the most notable models, the Jetline Platinium Full Inverter, which received the Pool Innovation Trophy at the Piscine Global trade fair in 2018, and brings together exceptional design and performance through its 3 power settings.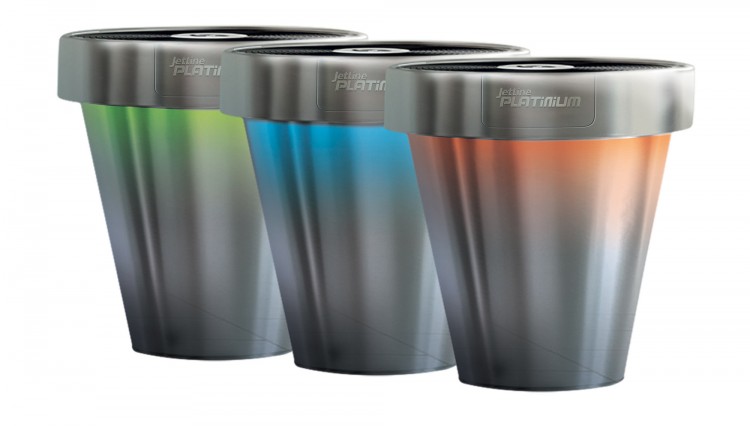 Jetline Platinium Full Inverter pool heat pump
Also, the Jetline Premium Full Inverter, which offers a stylish design enhanced with a brushed aluminium casing, and is available with 7 power settings.
Both come with the latest Full Inverter technology, Wi-Fi, a smart LED system, and a premium 3-year warranty. On some models, this latest technology comes at the same price as an on/off powered model.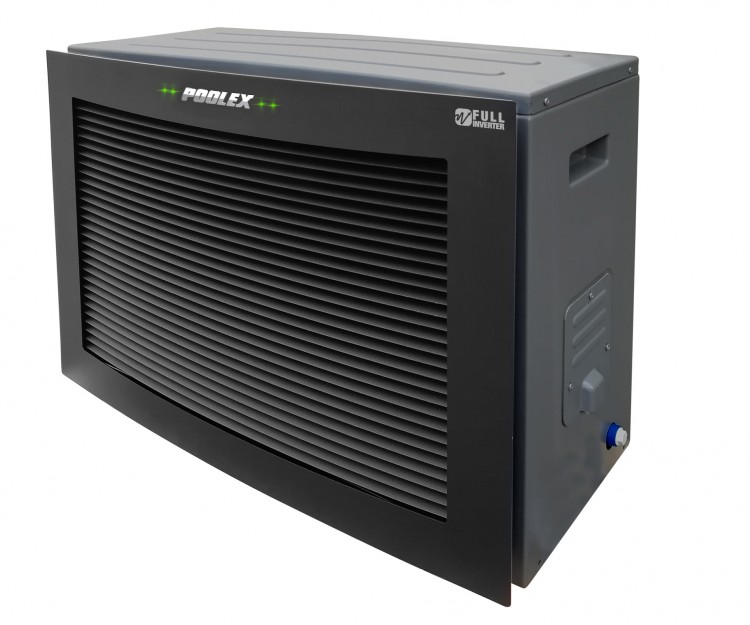 Jetline Premium Full Inverter pool heat pump
The Nano Turbo, a compact and light (under 18 kg) reversible heat pump, provides, in turn, high performance for small pools and spas.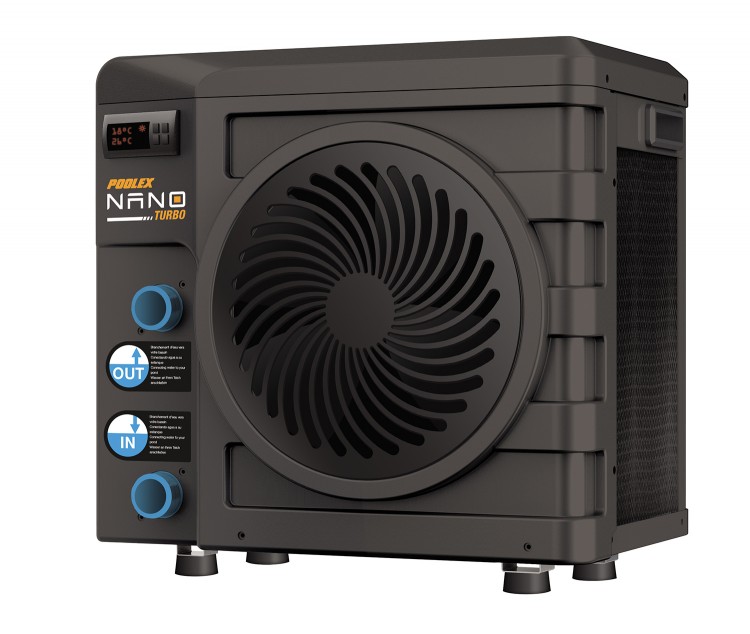 Nano Turbo pool heat pump
A range of chic garden showers
Staying in the pool and garden universe, the company's Formidra branded solar-powered showers are extremely trendy products, which are easy to sell and install, with all accessories provided.
Such as, for example, pressure reducers and foot rinses. Its range of Dada showers unites aluminium, a top-quality material, with a hybrid technology.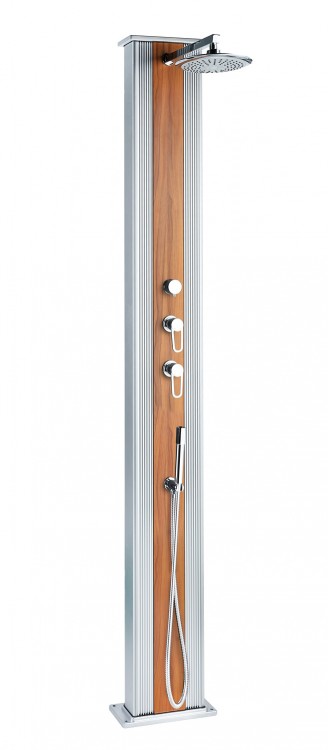 Dada PIU is a hybrid outdoor shower made out of aluminium and metal,
with a large 40 L capacity, a weight of 25 kg, and measuring 228 cm
Both solar-powered and linked up to the home water supply, these showers allow you to have hot water whenever you want.
Chic and stylish, they provide a perfect finish to the pool area.
Wellness and Aquafitness products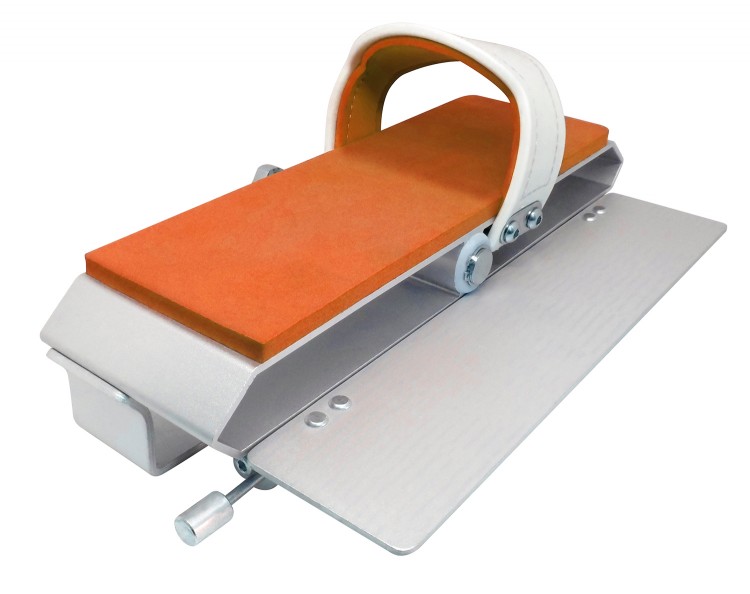 Diversifying into the sport and wellness sectors, the French company also sells various types of fitness equipment, such as its Coasto and Wattsup branded Stand Up Paddles (SUP), its Waterflex aquafitness equipment, and its France Sauna, Holl's and Netspa brands.
Amongst others, the aluminium Lanabike Evo aquabike brings together performance, lightness, and adaptability.
Thanks to its Aqua Double Speed pedals, which can be set at 2 different speeds, the pedalling resistance can be adjusted depending on the desired effort.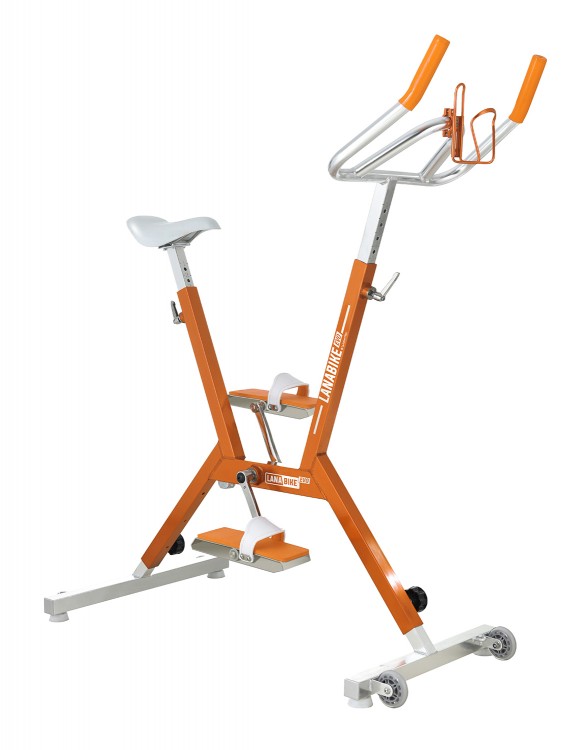 Lanabike Evo
Relative to the wellness universe, its Venetian sauna embodies a return to the roots, in the purest of Finnish tradition.
This wet sauna is made out of Canadian spruce wood, is available in 3 cabin models, and is fully equipped: lava stones, a Harvia stove, and a wooden bucket and ladle.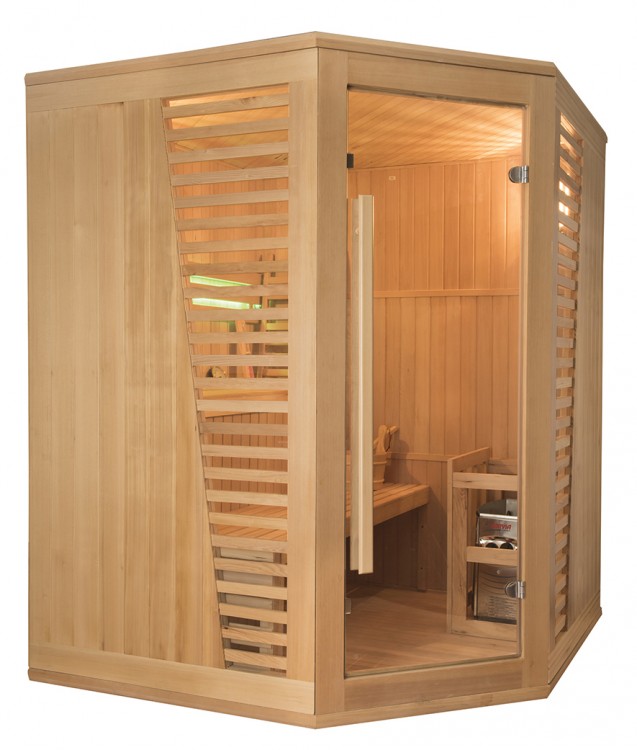 Venetian Sauna
Additionally, the brand Netspa by Poolstar includes semi-rigid and inflatable spas, which are delivered with all equipment and accessories needed.
These spas can be sold separately, or together with a set of furniture made up of various pieces, which immediately create the perfect atmosphere in the wellness area.
Netspa's ultra-deep spas are designed for 4 to 6 people.
They are easy to assemble and come with several pieces of equipment and accessories: an outer casing made out of interwoven PVC, a secure locking system, an isothermal cover, an insulating foam structure, vertical massage bubbles targeting the back, and 10 mA electrical protection.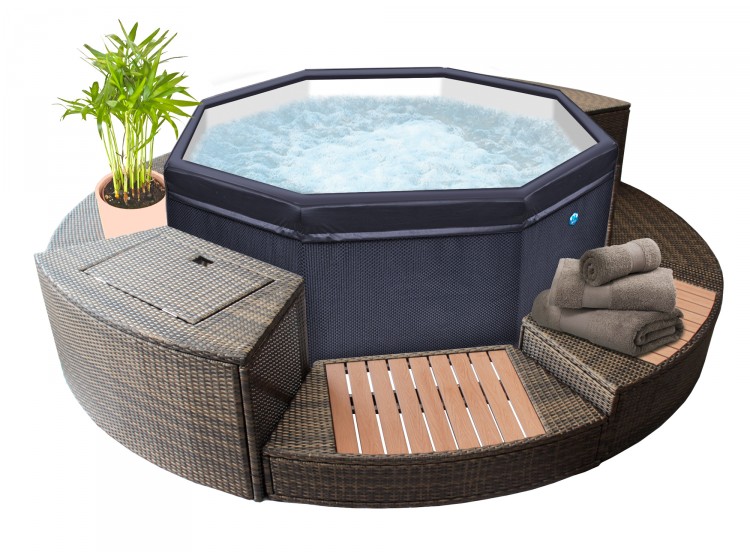 Octopus Spa
Poolstar strives to offer its customers high-quality products that come with the latest technologies, innovative designs, and are provided at very competitive prices.