The new PoolCop Evolution preserves all the advantages that made the pool automation system a success, but now it offers optimised performance and a look that is more modern.
The wall-mounted power supply box has been completely redesigned with sleek lines, while the Crystal colour valve unit brings a touch of aestheticism to the whole.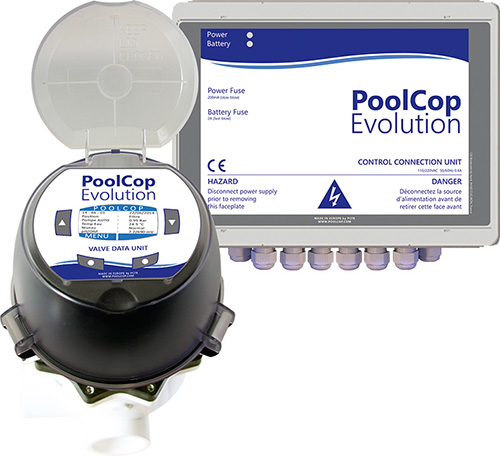 The new system can still be installed easily and rapidly in the technical room, thanks to the larger cabinet that makes wiring simpler. It offers standard air temperature and communication with the server.
Equipped with unique pH+ORP sensor technology, without calibration, 6th generation algorithms and PoolCopilot server monitoring, PoolCop offers pool owners a reliable system that incorporates the security requirements of a pool management system.