Established on the pool market for over 10 years, PCFR has once again achieved positive results this year. Its expansion in the USA is no stranger to this success.
A very positive year 2022 for PCFR
"2022 has been a milestone for our company. We've signed contracts with several American players. Our solution impressed the professionals of the pool sector on the other side of the Atlantic, who appreciate PoolCop for the power of its data and the numerous benefits it offers them", explains Kate Faure, Director General of PCFR.
The company also owes its success to the control of its technology and data collection, which is placed at the heart of PoolCop. A portfolio management tool for pool installers, PoolCop enables in-depth analysis of the measurements taken and the optimisation of the management of the entire pool, and thus its energy consumption. These benefits strike a bell with pool owners.
Another growth factor for the company has been the development of its OEM activity for other manufacturers in the sector, through its offer of specific solutions. PCFR is known and recognised for its expertise in pool automation, which is among the major challenges of the sector.
Following the technical directive published in July by the FPP, which defines the various levels and regulations applying to automation systems, PCFR is proud to say that thanks to its PoolCop system it can "tick all the boxes of the technical directive concerning the four different levels of automation (...)." Kate Faure adds: "... but we cannot rest on our laurels and stop there. Our team of experts is continuously working in close collaboration with professionals of the pool sector at the international level in order to anticipate tomorrow's needs."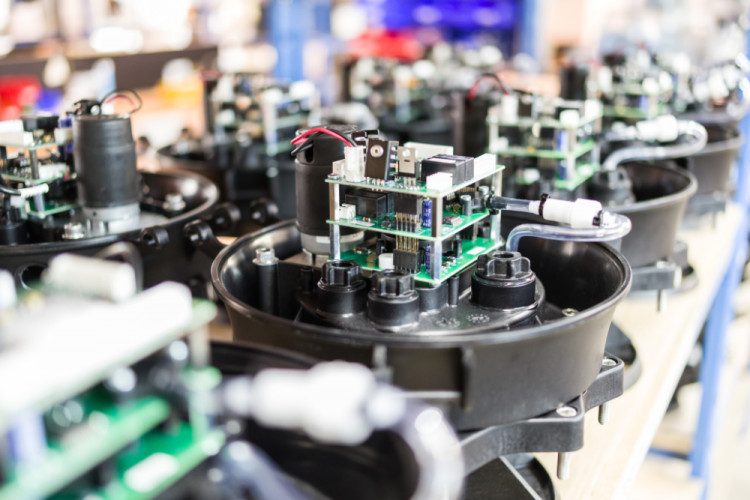 PoolCop production line
The Vaucluse-based company is thus a reference partner for professionals of this sector and remains mobilised for innovation, constantly improving its offer. At the end of the year a new, more ergonomic interface will be released, providing easier access to data and features. It will also incorporate new possibilities concerning the management of water and electricity consumption.