The Hydrostar counter-current swim jet is one of the training secrets of the French swimming team. The team regularly use it for technical and endurance training as it perfectly meets their high requirements.

By producing a large, powerful, almost natural current and evenly supporting the user, this swim jet allows swimmers from the French national team to "continuously repeat and analyse their movements".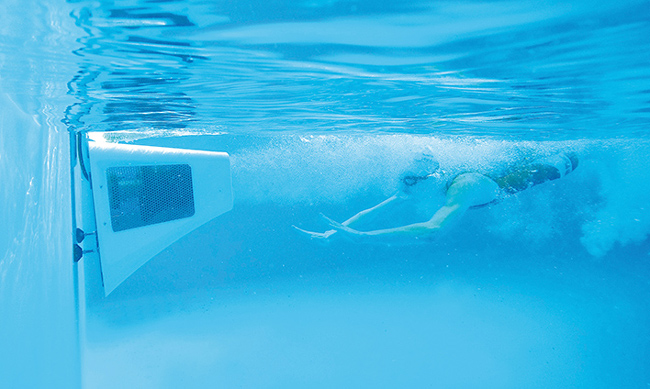 The team coach, Lionel Horter, explains that the jet immediately impressed these high-level athletes. They now use it to optimise their swimming techniques and sequence of movements.

The secret of the powerful Hydrostar current lies in the technology of the system, which uses turbines instead of pumps. This system is easy to control with a piezo switch and a control, or through the new app, which is on display at the manufacturer's stand at the Lyon trade show. It only uses 20 to 50% of the power needed by pump systems and requires very little maintenance.

Six power levels are available, with several size turbines, as well as two special sizes for professional swimmers. For refits, Binder offers a suspension system with a modern design.
Hydrostar has already won the Golden Wave Award, the German Brand Award and the Plus X-Award.