PSH Pools is renowned for its state-of-the-art pumps for swimming pools, both for private and public pools.
The manufacturer incorporates class IE2, IE3 and IE4 motors in its pump models. What does this mean in terms of efficiency?

The International Electrotechnical Commission (IEC) has issued a standard concerning the characteristics of standard electric motors in order to reduce their power consumption, thus increasing their efficiency.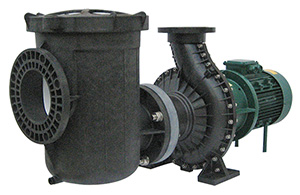 This standard, IEC 60034, relating to rotating electrical machines, defines the efficiency classes of AC motors with inline supply (the IE code of these motors).
An efficiency rating for each class (1, 2, 3 and 4) is established within this standard depending on the different powers, the number of poles and the frequency at full load, as well as the chronology of the implementation of the standard in each region.
In this manner, motors with the lowest efficiency will become obsolete over time.

PSH Pools cites the example of its F-Great Giant-N 130.1 pump to illustrate this efficiency rate. This 7.5 kW pump is equipped with a 4-pole motor functioning at 50 Hz, it runs at 1500 rpm and has an efficiency rate of 86% in its IE1 version, 88.7% with an IE2 motor, 90.4% in the IE3 class, and 92.6% in the IE4 class.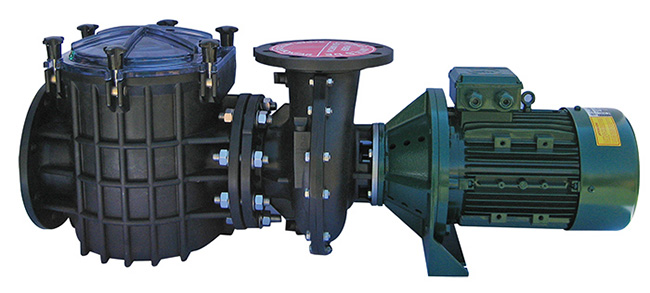 F-Great Giant-N 130.1

The efficiency rate of the motor is calculated according to the correlation between the power consumption of the electrical power supply and the output power through the shaft to the pump. Switching to a motor of a higher class reduces energy consumption, and therefore costs.

Currently, the IEC is elaborating the criteria for the publication of the new IE5 class motor.
BOMBAS PSH is already planning to develop IE5 class motors in order to integrate them into its range of pool pumps.