VivaTM is one of the most popular among Alukov enclosures. With a low line, this telescopic enclosure has a clever system of gliding, with a rail on only one side to open and close.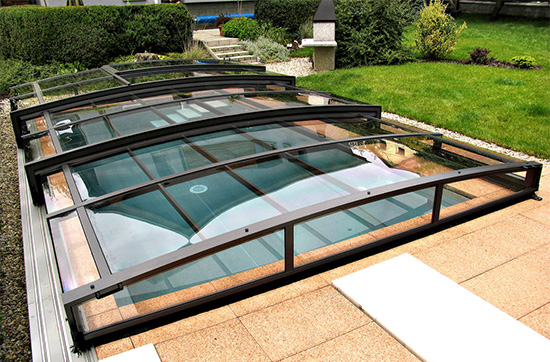 The rail is put on the side of pool which is not used as much, leaving more space on the other side for traffic.
Several colors of construction are available: silver, white, beige, antracit, bronze, cobalt or wood imitation.
The polycarbonate elements are available in 2 shades, transparent or smoke.
And the sliding rail can be in 3 colors too: beige, silver or bronze.
Alukov offers a long-term active after-sales service for this enclosure.
The enclosure 's warranty runs for 15 years.