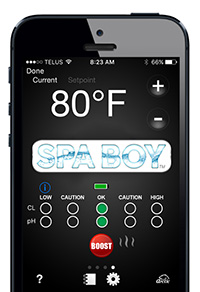 Spa Boy is the new system from Arctic Spas that automatically manages the chlorine in the water of the pool or spa. It is linked to the chlorinator and indicates pH and chlorine levels on a smartphone or a computer screen.
The Canadian spa manufacturer, certified by Hottubstar, started from the observation that although many features and accessories were available on the market for reducing treatment time and the number of chemicals used in spas, these devices required the direct testing of the water by the owner, using test strips. Which could eventually turn out to be a bothersome and restrictive task – especially in case of cold or bad weather.

Thanks to Spa Boy, the most important criteria for water balance (pH level and disinfectant) are automatically measured at intervals of just a few seconds, using medical grade sensors.

The results are transmitted to the spa control monitor and displayed clearly on the screen of your smartphone, the system control screen and your Arctic Spas web screen.

The Spa Boy system also integrates with the Onzen salt water system to automatically adjust the level of disinfectant.

There is no longer need for test strips, manual dosage or adjustment of disinfectant levels.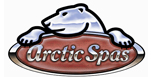 About Arctic Spas

Arctic Spas has always been among the pioneer spa manufacturers that integrate new equipment for spas, such as self-supporting and covered decks, vacuum sealed covers with metal frames, ozone generators to integrate into a static mixer and treatment of gas effluents, the first LED lighting with external fixation, control of the spa through a smartphone application, connected spas with monitoring of usage and remote control, salt water treatment, etc.

The brand is fully committed to always adhere to regulations that are becoming ever more stringent in terms of energy consumption, and to produce responsible, safe and efficient products.
| | |
| --- | --- |
| Glacier XL | White Led Lighting (empty spa) |
Contact : Jean CORBAN
Tel: +33 (0)6 37 12 77 50
+33 (0)6 37 12 77 50
Email : [email protected]