Since Certikin announced its worldwide exclusive distributorship of the innovative OC-1 in January, the filter media has been used and tested in over 40 countries worldwide.

Unlike traditional methods that use entrapment, OC-1 works through settlement and harnesses advances in pump technology and variable speed pumps/controllers. By replacing commonly used media (such as sand and glass) with OC-1 it is possible to reduce the head loss in the filtration system; filter with a constant flow (regardless of debris entrapment) and significantly reduce running energy costs whilst still filtering to the equivalent standard as it can be used with a smaller pump or a variable speed pump or controller.

Certikin's Commercial Manager, Steve Nelson says: 'Since the launch of OC-1 we have had great feedback on the product and have good results with new installations going in every week. OC-1 is a change in mind set from using traditional media as the speed of water through the bed is critical. This is true for both domestic and commercial applications and we have found that getting the speed right produces fabulous results. This is backed up by the results from IFTS that speak volumes for the performance of OC-1.'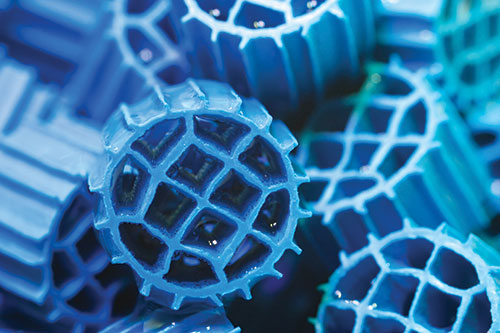 OC-1 has been tested with success

The Institut de la Filtration et des Techniques Séparatives (IFTS) has recently conducted some independent tests on the filter media with the following results.

The benchmark for any filtration media in Europe is EN16713-1, which is the European Standard for Filtration System.
Three key tests are part of this standard and these are:

1. Turbidity Reduction efficiency test : The European standard states that a minimum reduction in turbidity of 50% must be achieved in this test.
OC-1 achieved 93.7% after 20 cycles.

2. Retention Capacity Test : This test is designed to measure the amount of test dust retained by the filter media by adding particulate at regular intervals until the turbidity rises or the differential pressure rises by more than 0.7bar.
Traditional filtration media tends to last around 3.5 hours but after 9 hours IFTS had to stop the test on OC-1 as they ran out of time. Within this time neither the turbidity nor the pressure had risen and OC-1 retained 96.1% of the particulate added to the test system.

Therefore the retention capabilities of OC-1 exceeded that of the EN16713-1 test procedure.

3. Particulate Retention Efficiency and Retention Capacity test : The aim of this test is to define the size of particulates that the media can remove after one pass and also identify the amount of dust needed to be added to the filter for the capacity test whereby the differential reaches 0.7 bar.

On a single pass, the filtration efficiency and retention of OC-1 was an average of 81% of 10 micron particulates, 90% of 14 micron and 99% of 20 micron. It also retained 10-11% of 1 micron particles per pass. Contaminant was constantly added for a period of 8 hours and during this time a total of 154 grams of test dust was added, the differential pressure of the OC-1 did not rise. The defining limit of the retention capacity test was not reached and therefore OC-1 exceeded the capabilities of the lab to test it to EN16713-1. A unique case according to its manufacturer!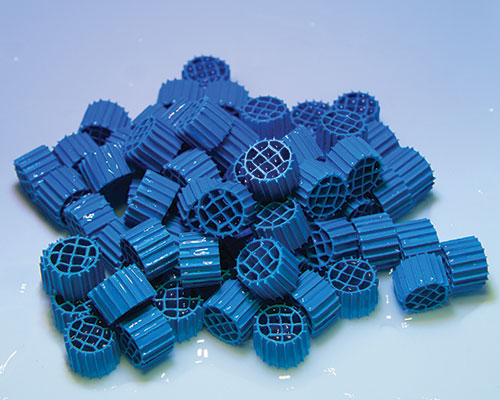 An opportunity for Export

Jon Maskell, Certikin International Business Manager says: "We are delighted to sell OC-1, as it is now possible to ship filters around the world with the media already inside. This saves transportation costs and also time and effort on site. The pool market has been moving towards energy efficient 'green' products and OC-1 fits perfectly into this trend. The benefits of using OC-1 are enormous, it truly is a revolutionary product."

Benefits of OC-1
Reduces energy consumption – OC-1 maintains constant flow rates, even when the media becomes dirty. No downtime is required for heating/salt chlorinators/heat pumps going out on low flow. The constant flow means pumps can be run at lower speeds, thus saving energy.
Big capacity for debris collection – An announced capacity as 20 times higher than that of sand or glass.
Reduced requirement for backwashing and a more efficient backwash - Reduces water consumption, chemical usage and heating.
Lightweight - Can even be shipped inside a filter, easy to handle and super quick and easy to install.
Less Maintenance - lasts longer than sand, reduces pressure in the system, extending the life of equipment.

Filters to International swimming pool standards.

Suitable for all installations - domestic or commercial, outdoor or indoor, new installations or existing filters.

Recyclable at end of product life.

Payback typically 6-12 months.