Certikin Sales Director, Richard Way and NIVEKO CEO Šimon Janča, shake hands after signing a contract making Certikin International the exclusive distributor of the brand in the UK.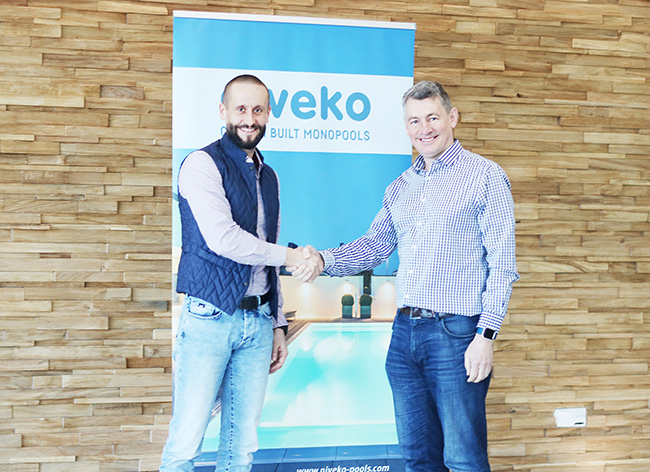 Niveko CEO Šimon Janča (left) and Richard Way (Certikin Sales Director)
Established in 1995, Czech Republic-based NIVEKO is regarded as a home of premium quality one-piece pools, installing around 450 pools across Europe each year. The custom-built pools combine the advantages of one-piece pools with the features of traditional concrete pools.
The main benefits being a quick and easy installation, a pool delivered in one piece, an extensive portfolio that includes skimmer as well as overflow pools plus perhaps most importantly, no limitations on the pool size or shape. The pool shells are made from a special, highly durable material which represents the latest technology in the field.

Signing the contract, Richard said: "Certikin is proud to be the UK distributor of this state-of the art one-piece pool which is the finest of its kind in the wet leisure market. We are delighted to cement our strong partnership with NIVEKO and we look forward to many more years of collaboration."

Talking about his recent trip to the company's new purpose-built factory in the town of Uherský Brod, in the south east of the country, Richard said: "I was totally impressed with NIVEKO's factory and showroom, plus the organisation and the courtesy and respect they show towards their customers. It is both a wonderful company and stunning product to work with."