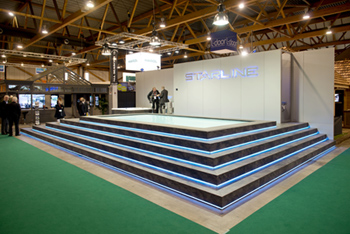 Polyester pool manufacturer Starline has launched a new model in its Monoblock pool range. Measuring 3 x 6 metres and 1.5 metres deep, it is ideal for small gardens.
It is equipped with a special skimmer that allows for a higher water level without the need for a buffer tank.
Furthermore, this skimmer guarantees almost silent inflow of water into the filtration system, unlike pools fitted with overflow channels.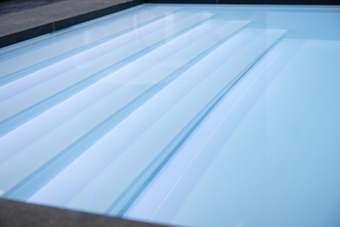 The pool is also equipped with steps right across its width and a Roldeck pool cover which can be accommodated underneath ;
The bottom and sides of the pool are made from the latest generation of polyester composite, consisting of 7 layers, and therefore offer a high level of insulation.
Starline Monoblock pools meet the strictest quality requirements applied in Europe and can be delivered in white, light blue, blue, light grey and anthracite.
The manufacturer currently offers thirty different models in the range.