Technics & Applications
introduces a
new beamless duckboard concept in the framework of the installation of a slat cover that is immerged in a niche.
This innovative system allows the pool's water level to be restored to just 5-6 cm under the copings: the immerged installation is therefore much more discreet and aesthetic while allowing for the possibility of having a very high water level and a more modern look.
Also, this grating is available as an accessory which fits most of the systems already present in the market.
The principle conforms to NF norm P 90-308.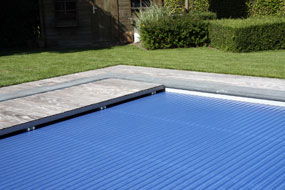 Meet the company TECHNICS AND APPLICATIONS / T&A at the exhibition AQUANALE from 24/10/2023 to 27/10/2023
STAND N°Hall 7.1 C021 B020