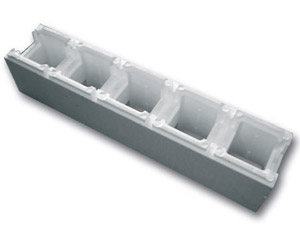 It is high density foam polystyrene manufactured prefabricated article very resistant and without impurities.

Through simple and rapid daps and with introduction of concrete together with iron reinforcement, they allow the realization of isothermal and quake proof structures with rapidity.

The lining is a PVC membrane reinforced with an internal and welded net that guarantee a perfect water capacity. It is possible the installation, very simple, of the skimmers or the application of a plastic-coated galvanized steel overflow gutter.

The POOLBLOX technology of Pool's allows the realization of swimming pools of different forms and dimensions.