Pool's brings to you the Blade Light, a refined and innovative solution that opens new scenarios in internal pool lighting.

The new rectangular light has a linear and elegant design, made according to the latest lighting and architectural design techniques. It's suitable for all types of pools - for homes, hotels, sports or health centres alike.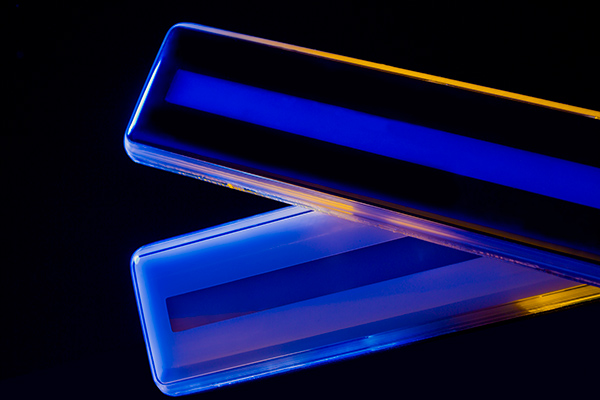 Besides the style improvements, the new light uses cutting-edge technology.
The light is not issued from a single point, but rather through an opal surface which diffuses the light creating a "blade of light" that is also thus more powerful.

The RGB system also allows you to totally control the colour and use special effects. The remote control allows you to choose between several colour and animation effects: fade, cross-fade, impulses, etc.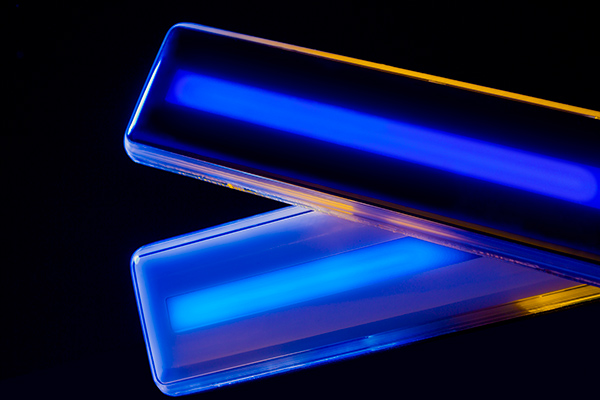 Another novelty in the new system of linear lighting are the materials used, studied to optimize lighting effects whilst being more resistant to the corrosive action of chlorinate water.
The glass and metals usually employed in pool lighting have been replaced with ABS which diffuses light better than glass.

A unique bayonet fastening system makes for a much easier installation in newly built pools.

Thanks to its shape, the linear light takes up little space on the wall, both horizontally and vertically as suitable to the client's project.