Tintometer Company



Water is the basis of life. And it also provides the basis of our company and its activities. At Tintometer we have always specialized in scientific and technological products which make water analysis not just simple but also dependable and reliable.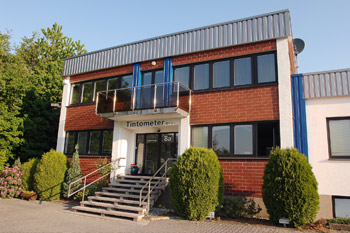 Tintometer is one of the leading companies in the field of water analysis. Our trade-name Lovibond® is known in over 120 countries, where we offer innovative products for the precise determination of different types of water : water in swimming pools, drinking water, foul water, surface and ground water, untreated water and effluents, through to cooling water and boiler feed water.

All round the world the highly-qualified and dedicated Tintometer team guarantees optimum equipment for any kind of water analysis.

Outstanding quality, maintained always at the highest level, forms the basis of all our work. And this applies not only to our products, which have been certified to DIN ISO 9001:2008 since 1997, but also to our service. The best proof of this is to ask our customers and here we can provide proof in all the various fields in which we are active. In this way we can always be sure that we meet your demands and requirements to the optimum degree.



Pool Wasser Analytik



We are pleased to enclose our latest Lovibond® catalog "Pool Wasser Analytik", hot off the press and in time for the coming swimming pool season.Hygienically pure water is an absolute priority in pools and spas and should be checked regularly. Lovibond® water testing devices and reagents cover all your needs, whether in the private or public sector, where hygiene parameters and accurate certification are required.
| | | |
| --- | --- | --- |
| | | |
| Scuba | Lovibond® Photometer | SensoDirect 150 |