The French manufacturer of collective and public pool solutions cleaned the pools of the 2023 world swimming championships held this summer in Japan.

HEXAGONE SPORTS ROBOTICS: the challenge of major swimming events
Its name: CHRONO MP3XL. Its function: robot cleaner by HEXAGONE SPORT ROBOTICS. Particularity: equipment chosen to clean the different pools where the best of today's swimmers competed at the 2023 world swimming championships in Fukuoka, Japan. A major challenge for some, but a habit for the brand - remember that Hexagone is in charge of all the public pools in Paris until 2025 - and it's not about to stop! After the 2023 world swimming championships, the CHRONO robots will hit the road for Qatar to clean the pools during the Doha World Championship in February 2024, and will do the same at the 2024 Paris Olympic Games.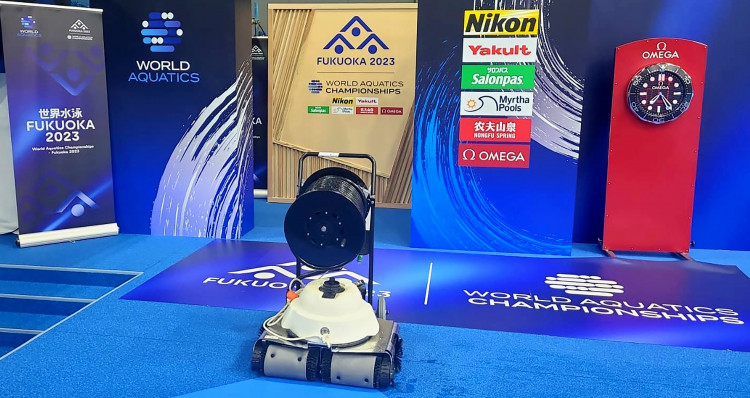 The Chrono MP3XL robot - Photo: Hexagone
It has to be said that the combination of 50 m3/h of suction power, capable of sucking up sticking plasters and hair, and 4-level (20, 105, 250 or 1000 microns) filtration finesse is definitely very appealing! Beyond performance, HEXAGONE SPORT ROBOTICS has also equipped the CHRONO MP3XL with numerous features designed to facilitate use: touchscreen interface, front handle for easier removal from the water, inflatable wheels to move through foot baths, etc.
HEXAGONE SPORT ROBOTICS: the partner in cleanliness for major sports events!