This concept, which was introduced several years ago already, provides a long-awaited solution for our sector of activity. Sabrina Lebreton, Strategic Marketing Manager at Pentair, explains how this sustainable approach has become the essential solution to obtain smart, economical pools while offering users maximum comfort.
An interview with Sabrina Lebreton, Strategic Marketing Manager at Pentair
How can a pool become smart & sustainable?
Sabrina Lebreton : At Pentair, we have defined it according to 6 pillars:
guaranteed savings thanks to the reduced consumption of resources and durable equipment;
the assurance of easy use and minimal maintenance, in particular thanks to automation;
responsible consumption for maintenance with eco-friendly products and minimum waste;
the safeguard of users' health through the use of quality water that benefits from reasonable treatment;
the reliability and efficiency of the equipment employed in order to generate the fewest problems possible;
maximum pleasure for bathers year round.
How exactly do you reach these objectives?
Sabrina Lebreton : It's a question of adopting the right behaviour, making the right settings and taking precautions when applying a treatment, but above all it means selecting appropriate, quality equipment. Reliable and durable, they must provide savings not only on energy and water, but also on chemical treatment, with a variable speed circulation pump, an element filter, a Full Inverter heat pump, automatic treatment, an electric robot and LED lighting.
Are some countries more concerned than others?
Sabrina Lebreton: No. This is a European initiative for Pentair Pool Europe, which is also part of a global approach for Pentair, whose goal is to "create a better world for people and the planet through smart and sustainable water solutions."
Is production also concerned?
Sabrina Lebreton : Of course! Production must be as smart & sustainable as possible. It is performed in Europe whenever possible, using eco-responsible materials. We also ensure that our plants are as eco-responsible as possible. This is demonstrated by the solar roof of our plant in Pisa, Italy, which also possesses a fleet of electric vehicles and 100% LED lighting. In 2021, the Pisa plant installed its own wastewater treatment facility for all the water used in assembly and test processes. All the water drawn from the River Arno returns to it, in compliance with the clean water standards of local authorities.
In Herentals, Belgium, our site now accommodates a new shredder that is capable of recycling polyethylene waste from the blow moulding process. This investment enables the recovery of an additional 30% of waste PE.
We must also mention our new, 100% recyclable cardboard packaging for the full range of pumps produced in Pisa, which reduces both waste and raw materials.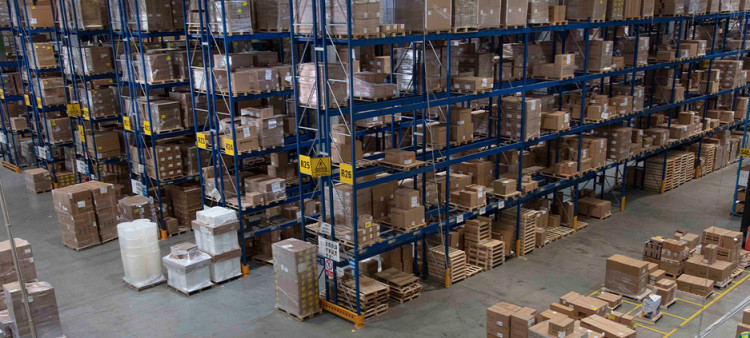 100% recyclable cardboard packaging for the full range of pumps produced in Pisa
Not all these actions are new for Pentair
Sabrina Lebreton : Indeed. You can't say you've become 'smart & sustainable' from one day to the next. For Pentair, this approach is not a marketing operation but an ambition that has been rooted in the company for many years. We have always defended the values of economical equipment. We need only mention our commitment to variable speed pumps. Nor can we forget our local sourcing of construction materials that are both robust and with little environmental impact, as well as the recovery and recycling of our industrial waste. All these efforts have been internationally recognised many times with the award of several prizes, including the EnergyStar Partner of the Year award for the sixth consecutive year, and the Shingo award for operational excellence at our plant in Moorpark, California.
As a responsible brand, Pentair has also been engaged for many years in major humanitarian projects, creating drinking water supply networks and training hundreds of thousands of people for water management in Africa, South America and India (WASH programme).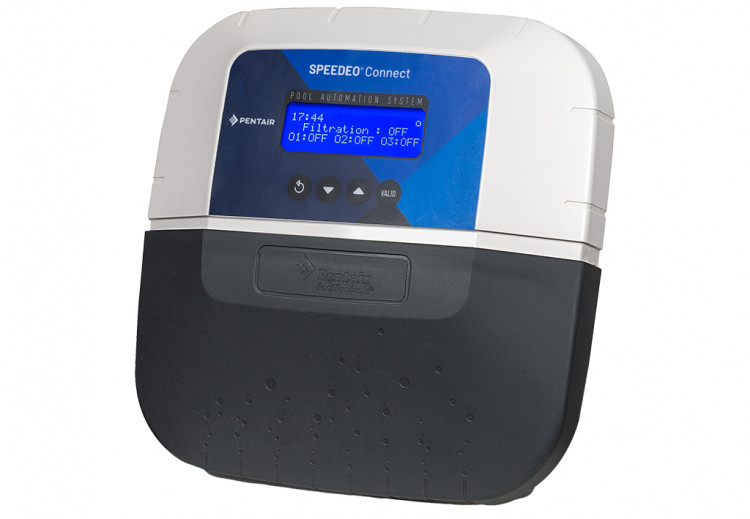 Speedeo Connect
Read the full interview with Sabrina Lebreton in French.