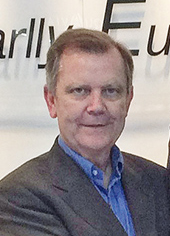 Gil GINGELL
Darlly Europe Director
The Telford, UK, based manufacturer and distributor of the famous pool and spa filter brand in Europe have demolished previous years' records already, increasing their market share in key markets across the continent.

Darlly Europe Director, Gil Gingell, puts the company's continued success down to "simply offering the best quality product on the market, backed by the best service. Since founding the business nine years ago, we are really proud to have become the consumer's choice in Europe.
Our filters and ancillary products are just better, higher quality, and more innovative; backed by a comprehensive choice, the best service, largest stocks ready to ship across continent, and at better prices. We are the only manufacturer to offer an unconditional one year warranty on our hot tub filters, and our Darlly Duck scum absorber is now almost legendary!"

The company is now looking forward to 2019 with equal relish.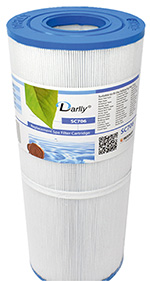 Gil says "we have some exciting things in the pipeline for the European market next year, including a completely new, informative brochure, a new user-friendly and intuitive website, continued expansion of our product range and the launch later in the year of a new combined filtration and water treatment product which is nothing short of revolutionary!"