For over 20 years Ocea has been recognised for the quality of its customized systems and its wide range of colours.

For over 15 years now the company has been extruding its PVC and Polycarbonate slats not only for making its own slatted covers, but also for other manufacturers who use these 60 mm and 65 mm profiles.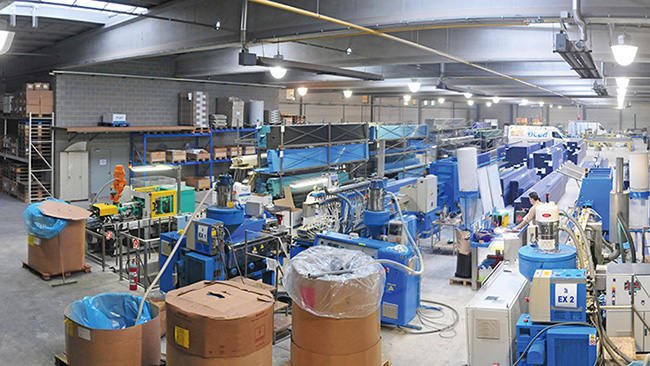 Ocea extrusion plant
With a view to meeting the growing market demand, Ocea has chosen to invest in new tri-extrusion equipment. The acquisition of this 4th line allows it to increase its production capacity of its slats to 3 million linear meters a year.

The tri-extrusion process allows it to combine different colours and materials in the same profile. It is therefore possible, as an example, to produce a slat with a coloured base, a transparent body and an additional scratch-resistant or anti-UV protection layer.

The new Ocea tri-extrusion line
The new profile is available, as always at Ocea, in a wide range of colours.