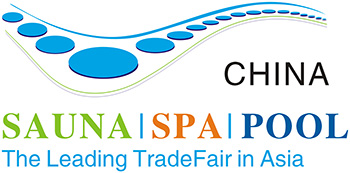 Asia Pool & Spa Expo 2017(formerly Sauna, Spa Pool China) is scheduled to be held in PWTC Expo. Guangzhou, China from 12th May to 14th May, 2017, which is a must attend trade fair for swimming pools, spas and saunas industry professional.
The concurrent activities 2017 will include:

1) Happy Water Trip: International visitors are welcome to visit the local factories by shuttle bus for free ; (Registration Deadline: 10th April, 2017);

2) Wellness Experience Center: It is a place for all participants to see and experience the latest products and technology;

3) Beautiful Project Award for Engineering Contractors: The contractors will show their outstanding projects of swimming pools, water feature, water parks or clubs in the exhibition so as to win the award.

Launched in 2005, Asia Pool & Spa Expo 2016 successfully attracted 150 exhibitors and 16020 visitors. Asia Pool & Spa Expo 2017 is expected to bring over 200 exhibitors and 16,000 visitors together.

The overseas organizer Mr. Jacob Kong will attend Piscine Global 2016 in Lyon during 15-18 November. Professionals are invited to make a date to discuss Asia Pool & Spa Expo's requirements by Email: grandeurhk@yeah.net