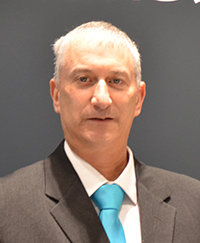 Eyal TRYBER
New CEO of MAYTRONICS
The Maytronics Board of Directors named Mr. Eyal Tryber the new CEO of Maytronics, replacing Mr. Yuval Beeri. The change became eective in September 2015.
Yuval Beeri:
"This is a great step for the company, and moreover - the best natural choice. With his quite, yet clear and focused management style, together with his deep familiarity with the business and our company culture, I strongly believe Eyal is the best choice to lead Maytronics to new heights."
Mr. Sharon Goldenberg has been appointent to fill the postion of VP Sales & Marketing.